September 12, 2016
Did Industry Downplay Research Linking Sugar and CHD?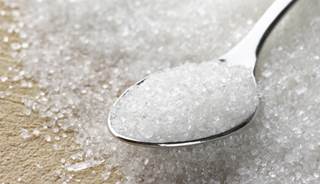 The sugar industry may have influenced research that tied sugar to increased risk for coronary heart disease.
The Sugar Research Foundation (SRF) funded a coronary heart disease (CHD) research project in the 1960s, where they collaborated with Harvard researchers to make dietary fat the focus of a literature review on CHD risk while also downplaying the risk of sugar, according to a new report from JAMA Internal Medicine.1
Stanton A. Glantz, PhD, from the University of California, San Francisco, and colleagues examined internal documents from the SRF and correspondence between the foundation and Roger Adams, an SRF scientific advisory board member between 1959 and 1971, as well correspondence between SRF and D. Mark Hegsted, a co-director of the SRF's first CHD research project between 1965 and 1966 and a professor of nutrition at the Harvard School of Public Health, Boston, Massachusetts.
In the 1960s, the SRF had a "very sophisticated understanding for the time" of the effects of sugar on health, Dr Glantz said in an audio interview with JAMA Internal Medicine. They asked researchers at Harvard University to perform a review of dietary determinants of heart disease. In the 2-part literature review, published in the New England Journal of Medicine in 1967, the SRF's funding and role in the review were not disclosed.2,3
"In the review, the Harvard authors really downplayed the evidence linking sugar and triglycerides and heart disease and emphasized the evidence linking fat intake with heart disease," Dr Glantz said.. "Now, having a high-fat diet is bad for you in terms of heart disease, but the thing that was quite striking in the review these people from Harvard wrote was that all of the evidence linking sugar and triglycerides and heart disease was really discounted and downplayed no matter how good it was, and the evidence linking fat with heart disease was extolled no matter how bad it was."
Specifically, the SRF was worried about 7 papers that provided evidence of the link between sugar and CHD, according to Dr Glantz. The publication of the Harvard review was delayed due to emerging research, where the Harvard authors discounted the SRF-identified studies by questioning data, interpretation, and "entire classes of evidence," the researchers noted.1 Dr Glantz said the correspondence between the SRF and the Harvard researchers showed a "very cozy relationship."
"The authors took pains to trash each one of these papers that the Sugar Research Foundation was concerned about," Dr Glantz said.
In a related commentary published in JAMA Internal Medicine, Marion Nestle, PhD, MPH, of New York University, said that while it is well-established that research sponsored by the tobacco, pharmaceutical, and chemical industries "almost invariably produces results that confirm the benefits or lack of harm of the sponsor's products, even when independently sponsored research comes to opposite conclusions," there is not much known about the food industry's influence in industry-funded research.4