January 02, 2018
Subclinical Primary Aldosteronism Increases Hypertension Risk in Normotensive Patients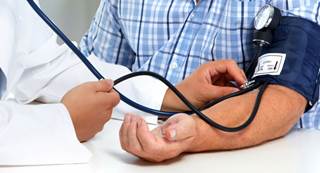 Participants with a suppressed renin phenotype had a higher incidence rate of hypertension than those with indeterminate and unsuppressed renin phenotypes.
Clinically relevant renin-independent aldosteronism, and possibly mineralocorticoid receptor activation, increase the risk for hypertension in a normotensive population never suspected to have autonomous aldosterone secretion or primary aldosteronism, according to a longitudinal cohort study published in the Annals of Internal Medicine.1
Primary aldosteronism is the most common and modifiable form of secondary hypertension and is characterized by renin-independent aldosteronism that causes excessive mineralocorticoid receptor activation.1 However, recent studies have suggested an expanded continuum of renin-independent aldosteronism in normotensive patients, ranging from subtle to overtly autonomous.2
Therefore, identification of a potentially milder and continuous spectrum of renin-independent aldosteronism that is associated with inappropriate mineralocorticoid receptor activation may allow treatment of mineralocorticoid receptor-mediated cardiovascular disease at an earlier phase.1
Researchers investigated 850 untreated normotensive participants age 45 to 84 years and found that a suppressed renin phenotype was associated with a higher rate of incident hypertension than other plasma renin activity phenotypes.1 Higher aldosterone concentrations were independently associated with a greater risk for incident hypertension with renin suppression; however, when renin was not suppressed, no correlation was observed between aldosterone and hypertension. In addition, when renin was suppressed, higher aldosterone concentrations were linked with lower serum potassium and higher urinary excretion of potassium.
This study demonstrated that higher serum aldosterone concentrations in the setting of suppressed renin activity are associated with an increased risk for incident hypertension despite overall lower absolute aldosterone concentrations.1
The investigators concluded that, "Our findings suggest that autonomous (or primary) aldosterone secretion may be more common than currently recognized and that it may play an important role in the pathogenesis of hypertension."
References
Brown JM, Robinson-Cohen C, Luque-Fernandez MA, et al. The spectrum of subclinical primary aldosteronism and incident hypertension: a cohort study. Ann Intern Med. 2017;167:630-641.
Baudrand R, Guarda FJ, Fardella C, et al. Continuum of renin-independent aldosteronism in normotension. Hypertension. 2017;69:950-956.