March 11, 2015
Coping With Stress As Important As Exercise in Preventing CHD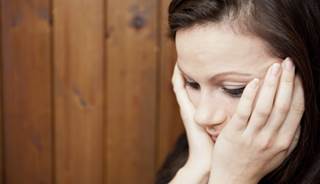 Coping With Stress As Important As Exercise in Preventing CHD
(HealthDay News) — Teens who have trouble coping with stress may face an increased risk for future coronary heart disease (CHD) that even exercise can't erase, a new study published in Heart suggests.
For the study, researchers collected data on 237,980 men born between 1952 and 1956 who were included in the Swedish Military Conscription Register. At the time, military service was compulsory for all men aged 18 and 19 years. Men underwent an examination that included medical, psychiatric and physical measures. Stress resilience was measured as part of the exam.
Between 1987 and 2010, 10,581 of the men developed CHD. The researchers found that low stress resilience was tied to a higher risk for heart disease. This association remained even after taking into account physical fitness and other risk factors for heart disease, although the study did not prove a cause-and-effect link.
"It looks like the inability to cope well with stress contributes to the risk of heart disease," lead researcher Scott Montgomery, PhD, a professor of epidemiology at Orebro University in Sweden, told HealthDay. "Exercise is important," Montgomery said. "But maybe we have to think about exercise and physical fitness in the context of coping with stress, particularly with people who have had a heart attack."
Reference