February 26, 2015
Statins May Not Protect Against Parkinson's Disease
the Endocrinology Advisor take:
In contrast to previous evidence, a new study published in Movement Disorders indicates that statin use may not be protective against Parkinson's disease.
Previous research conducted by Xuemei Huang, of Penn State College of Medicine, delineated a link between high cholesterol and lower incidence of Parkinson's disease, with other studies yielding similar results.
In other epidemiology studies, statin use was also associated with lower incidence of the neurodegenerative brain disorder, but certain limitations, such as the failure to account for cholesterol levels prior to widespread use of statins in the United States, prevented researchers from drawing firm conclusions.
For the most recent study, Huang and colleagues evaluated cholesterol levels, medications and Parkinson's disease status in participants in the Atherosclerosis Risk in Communities study. Cholesterol was checked every 3 years over a decade after a baseline visit conducted from 1987 to 1989, which was before statin use was widespread.
"We confirmed our previous finding that high total cholesterol and LDL cholesterol were associated with a lower risk of Parkinson's disease," Huang said in a press release.
"Moreover, statin use over the course of the study did not protect against Parkinson's disease, and in fact appeared to increase Parkinson's disease risk in long term. Although the analysis on statin use and Parkinson's disease was based on a fairly small number of Parkinson's disease cases, this preliminary data argues against the hypothesis that statins protect against Parkinson's disease."
Huang noted that statin use may be a marker of those with high cholesterol, which on its own may be linked with decreased risk for the condition. "This could explain why some studies have found an association between use of these medications and low incidence of Parkinson's disease," Huang said. "Most importantly, this purported benefit may not be seen over time."
Huang added that research should focus on cholesterol's relationship with Parkinson's disease as well as the the potential role of coenzyme Q10, which helps produce energy for cells and may have protective qualities in nerve cells.
"Statins have been proven to be effective in the primary and secondary prevention of cardiovascular events and stroke. Although some have proposed that statins might be a 'cure-all' drug, this might be a case where what's good for the heart isn't good for the brain," Huang said.
"Statins have been very important for preventing and treating vascular disease, but we need more research to understand if in some cases there is collateral damage."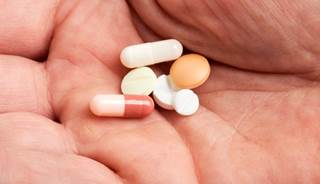 Statins May Not Protect Against Parkinson's Disease
Abstract
Previous findings on the association of statins, plasma lipids, and Parkinson's disease (PD) are confounded by the fact that statins also affect lipid profiles. We prospectively examined plasma lipids and statin use in relation to PD in the Atherosclerosis Risk in Communities (ARIC) Study. Statin use and plasma lipids were assessed at baseline (visit 1, 1987-89) and at three triennial visits thereafter (visits 2-4) until 1998. Potential PD cases were identified from multiple sources and validated where possible. The primary analysis was limited to incident PD cases diagnosed between 1998 and 2008.
Sign Up for Free e-Newsletters
Check out what's trending
CME Focus