September 04, 2014
SATURN: High-Intensity Statin Therapy May Induce Diabetic Coronary Atherosclerosis Regression
the Endocrinology Advisor take:
Patients with diabetes may experience regression of coronary atherosclerosis with high-intensity statin therapy, results from the SATURN trial indicate.
Statins can stimulate coronary atheroma regression, whether patients with diabetes experience the same result is questionable. To investigate this further, researchers analyzed data from the Study of Coronary Atheroma by Intravascular Ultrasound: Effect of Rosuvastatin Vs. Atorvastatin (SATURN).
They measured atheroma volume in patients treated with rosuvastatin 40 mg or atorvastatin 80 mg for 24 months, comparing changes in biochemistry and coronary percent atheroma volume (PAV). The researchers included 159 patients with diabetes and 880 without the condition.
Compared with patients without diabetes, those with diabetes had lower LDL and HDL cholesterol and higher triglyceride and C-reactive protein (CRP) levels at baseline.
Similarly, at follow-up, patients with diabetes had lower levels of LDL (61.0 mg/dL vs. 66.4 mg/dL; P=.01) and HDL (46.3 mg/dL vs. 49.9 mg/dL; P<.001) and higher triglyceride (127.6 mg/dL vs. 113.0 mg/dL; P=.001) and CRP (1.4 mg/L vs. 1.0 mg/L; P=.001) than those without diabetes.
According to change in PAV, coronary atheroma regression occurred in both patients with and without diabetes (–0.83% vs. –1.15%; P=.08).
When on-treatment levels of LDL were greater than 70 mg/dL, however, PAV regression appeared to be less in patients with diabetes than those without diabetes (–0.31% vs. –1.01%; P=.03). Nevertheless, when LDL levels were 70 mg/dL or below, PAV regression was similar between patient groups (–1.09% vs. –1.24%; P=.50).
These findings led the researchers to conclude that high-intensity statin therapy induces regression of coronary atherosclerosis in both patients with and without diabetes.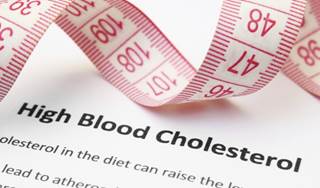 SATURN: High-Intensity Statin Therapy May Induce Diabetic Coronary Atherosclerosis Regression
Although statins can induce coronary atheroma regression, this benefit has yet to be demonstrated in diabetic individuals. We tested the hypothesis that high-intensity statin therapy may promote coronary atheroma regression in patients with diabetes.
Sign Up for Free e-Newsletters
Check out what's trending
CME Focus