August 19, 2016
Study Indicates PCSK9 Inhibitor Use Is Not Cost-Effective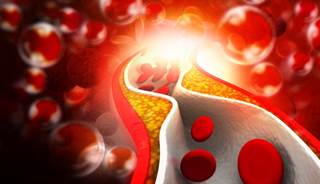 The use of PCSK9 inhibitors may not be cost-effective.
(HealthDay News) — For patients with familial hypercholesterolemia or atherosclerotic cardiovascular disease (ASCVD), proprotein convertase subtilisin/kexin type 9 (PCSK9) inhibitor use is not cost-effective, according to a study published in the Journal of the American Medical Association.
Dhruv S. Kazi, MD, from the University of California in San Francisco, and colleagues estimated the cost-effectiveness of PCSK9 inhibitors and their potential effect on US health care spending in a simulation model of US adults aged 35 to 94 years.
The researchers found that in heterozygous familial hypercholesterolemia, adding PCSK9 inhibitors to statins was estimated to prevent 316 300 major adverse cardiovascular events (MACE) at a cost of $503 000 per quality-adjusted life year (QALY) gained, compared with adding ezetimibe to statins. In ASCVD, 4.3 million MACE were prevented at a cost of $414 000 for adding PCSK9 inhibitors to statins vs adding ezetimibe.
For PCSK9 inhibitors to be cost-effective at less than $100 000 per QALY, annual drug costs would need to be reduced to $4536 per patient or less. Over 5 years, PCSK9 inhibitor use in all eligible patients would reduce cardiovascular care costs by $29 billion, but drug costs would increase by an estimated $592 billion. Initiating statins in all statin-tolerant individuals within these high-risk populations was estimated to save $12 billion.
"Assuming 2015 prices, PCSK9 inhibitor use in patients with heterozygous familial hypercholesterolemia or ASCVD did not meet generally acceptable incremental cost-effectiveness thresholds and was estimated to increase US health care costs substantially," the researchers wrote.
Disclosures: Several authors disclosed financial ties to the biopharmaceutical industry.
Reference