September 09, 2016
Regular Exercise Can Help Keep Health Care Costs Down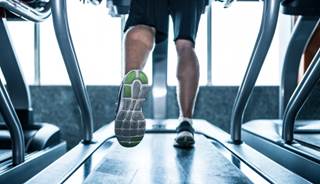 Regular exercise can lower health care costs.
In addition to health benefits, regularly exercising at levels recommended by the American Heart Association (AHA) can significantly lower medical costs for both people with and without cardiovascular disease (CVD), according to study results published in the Journal of the American Heart Association.
For the study, Khurram Nasir, MD, MPH, director of the Center for Healthcare Advancement & Outcomes and the High Risk Cardiovascular Disease Clinic at Baptist Health South Florida in Coral Gables, and colleagues evaluated data from 26 239 adults (mean age: 47.6 years; 51.5% women) who participated in the 2012 National Medical Expenditure Survey. Those who were underweight, pregnant, or unable to walk up to 10 steps were excluded. Nine percent had diagnosed CVD.
A majority of those surveyed met the AHA's recommended levels of physical activity, according to the study results, with 47% engaging in 30 minutes or more of moderate-to-vigorous exercise at least 5 days per week. Of those who achieved recommended exercise levels, 32% had CVD and 49% did not.
Patients with coronary artery disease, stroke, heart attack, arrhythmias, or peripheral artery disease were hit hardest by health care costs, the researchers reported. However, the data showed that those who achieved the AHA's recommended exercise targets saved about $2500 annually in medical costs.
Number of CV risk factors, such as hypertension, high cholesterol, diabetes, smoking status, and obesity, appeared to play a role as well. The healthiest participants — those without CVD and with 1 CV risk factor or less — who regularly exercised saved about $500 per year in medical costs compared with those who did not, the researchers reported.
"Even among an established high-risk group such as those diagnosed with heart disease or stroke, those who engaged in regular exercise activities reported a much lower risk of being hospitalized, (having) an emergency room visit and use of prescription medications," Dr Nasir said in a press release.
In terms of implications, billions of dollars in health care costs could be saved if only 20% of those with CVD who are not getting enough exercise increased their physical activity, the researchers explained.
"The message to the patient is clear: There is no better pill in reducing the risk of disease and health care costs than optimizing physical activity," Dr Nasir said.
The researchers cited several limitations, including the use of self-reported data, residual confounding due to the study's observational design, an incidence of CVD lower than previously reported national estimates, and a potential underestimation of total medical expenditures.
References
Valero-Elizondo J, Salami JA, Osondu CU, et al. Economic impact of moderate‐vigorous physical activity among those with and without established cardiovascular disease: 2012 Medical Expenditure Panel Survey. J Am Heart Assoc. 2016. doi:10.1161/JAHA.116.003614.
Exercise can help keep medical costs down [news release]. Dallas, TX: American Heart Associatinon/American Stroke Assocation Newsroom; September 7, 2016. http://newsroom.heart.org/news/exercise-can-help-keep-medical-costs-down. Accessed September 9, 2016.