June 27, 2016
CVD Risk in Women Less Likely to Be Assessed by Male PCPs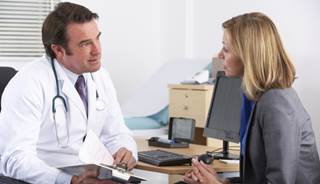 Many male PCPs view cardiovascular disease a man's issue.
(HealthDay News) — Many male primary care physicians regard cardiovascular disease (CVD) as a man's issue and do not assess risk in female patients, according to research published in the European Journal of Preventive Cardiology.
Raphaëlle Delpech, MD, a general practitioner at Paris-Sud University, and colleagues reviewed data for 2262 patients seen by 52 primary care physicians.
Information on CVD risk factors such as smoking, blood glucose, and cholesterol were recorded less often in the medical files of female patients than males. The patients who were least well assessed for CV risk were women seen by male primary care physicians.
"Even before the onset of CVD, women patients receive less satisfactory preventative management than men do, and these differences are even more marked when the physician is a man," the researchers wrote. "More attention to the influence of gender stereotypes is needed in medical training in order to combat the inequalities that they cause."
Disclosures: The authors report no conflicts of interest.
Reference