July 14, 2016
Can Daytime Napping Hike Hypertension Risk?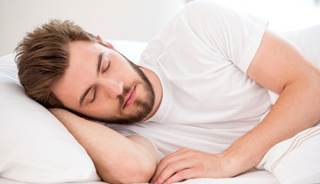 Daytime napping was linked to increased hypertension risk in an observatinoal study.
(HealthDay News) — Daytime napping appears to be associated with increased risk of hypertension, according to a review and meta-analysis published in the Journal of Evidence-Based Medicine.
Wisit Cheungpasitporn, MD, from the Mayo Clinic in Rochester, Minnesota, and colleagues conducted a systematic literature review to examine the correlation between napping and hypertension. Data were included from 9 observational studies with 112,267 individuals.
The researchers found that in nappers the pooled risk ratio of hypertension was 1.13 (95% CI, 0.98-1.30). In studies assessing the risk of hypertension in daytime nappers only, the pooled risk ratio for hypertension was 1.19 (95% CI, 1.06-1.35).
Limited data examined the correlation between nighttime napping and hypertension in individuals who worked night shifts, with 1 observational study reporting a reduced risk of hypertension (odds ratio, 0.79; 95% CI, 0.63-1.00).
"Our meta-analysis demonstrates a significant association between daytime napping and hypertension," the researchers wrote. "Future study is needed to assess the potential benefits of hypertension screening for daytime nappers."
Reference