May 20, 2016
ASGR1 Mutation Associated With Decreased Levels of Non-HDL Cholesterol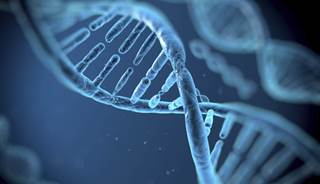 ASGR1 mutation carriers have reduced non-HDL cholesterol levels.
(HealthDay News) — ASGR1 mutation carriers have reduced levels of non-HDL cholesterol and reduced risk for coronary artery disease (CAD), according to a study published in the New England Journal of Medicine.
Paul Nioi, PhD, from deCODE Genetics-Amgen in Reykjavik, Iceland, and colleagues sequenced the genomes of 2636 Icelanders and identified variants that they imputed into the genomes of about 398 000 Icelanders. The authors examined the correlation between the imputed variants and non-HDL cholesterol levels in 119 146 samples.
They assessed the effects of an implicated loss-of-function variant on the risk for CAD in 42 524 case patients and 249 414 controls from populations of European ancestry.
The researchers identified a rare noncoding 12-base-pair deletion (del12) in intron 4 of ASGR1, encoding a subunit of the asialoglycoprotein receptor. The del12 mutation activated a cryptic splice site, which led to a frameshift mutation and premature stop codon, rendering a degradation-prone truncated protein.
Compared with noncarriers, heterozygous carriers of the mutation had a lower level of non-HDL cholesterol and a 34% lower risk for CAD. Another loss-of-function ASGR1 variant that correlated with lower levels of non-HDL cholesterol was identified in a larger set of sequenced samples.
"ASGR1 haploinsufficiency was associated with reduced levels of non-HDL cholesterol and a reduced risk of coronary artery disease," the researchers wrote.
The study was partially funded by Novo Nordisk; several authors were employed by deCODE Genetics-Amgen.
Reference