June 28, 2016
Digital Technology May Facilitate Emergency Care for Cardiovascular Disease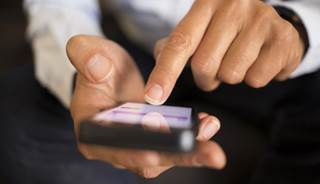 Smartphones, apps, and other technology could improve emergency care for cardiovascular disease.
(HealthDay News) — Smartphones, apps, and other digital technology could speed emergency care to patients experiencing an acute myocardial infarction (MI), stroke, or cardiac arrest, according to a new report issued by the American Heart Association (AHA) and published in Circulation.
The full potential of digital technology is still largely untapped, Raina Merchant, MD, director of the social media lab at the Penn Medicine Center for Health Care Innovation in Philadelphia, and coauthor of the AHA scientific statement, told HealthDay. In general, researchers have been looking at whether digital technology could be useful in 2 ways: helping laypeople respond in a crisis and helping medical professionals communicate and get patients the care they need more quickly.
For example, some studies have looked at whether apps can help diagnose an acute MI before the patient gets to the hospital — by allowing paramedics to send electrocardiogram readings to the on-call cardiologist's smartphone. Other research has focused on speeding up stroke diagnosis. Videoconferencing apps, for example, might allow doctors at community hospitals to consult with stroke specialists at larger centers.
"This statement emphasizes key research questions for the future for mobile devices, social media, visual sharing, and crowdsourcing interventions for emergency cardiovascular and cerebrovascular care," the authors wrote.
"It is hoped that this will inform the AHA and other public and scientific entities as they direct resources to improve care and outcomes of patients with emergency cardiovascular conditions. If so, digital strategies could realize their potential as disruptive innovations in health care that directly translate into improved health care delivery and patient outcomes."
Reference
Rumsfeld JS, Brooks SC, Aufderheide TP, et alJose Maria E. Ferrer, MD; Raina M. Merchant, MD, MSHP, FAHA, Vice Chair; on behalf of the American Heart Association Emergency Cardiovascular Care Committee; Council on Cardiopulmonary, Critical Care, Perioperative and Resuscitation; Council on Quality of Care and Outcomes Research; Council on Cardiovascular and Stroke Nursing; and Council on Epidemiology and Prevention. Use of Mobile Devices, Social Media, and Crowdsourcing as Digital Strategies to Improve Emergency Cardiovascular Care: A Scientific Statement From the American Heart Association. Circulation. 2016. doi:10.1161/CIR.0000000000000428.