July 08, 2015
Heart Disease Driving Difference in Mortality Between Men, Women
the Endocrinology Advisor take:
Cardiovascular disease appears to be the driving force behind why men are not living as long as women, according to data published in the Proceedings of the National Academy of Sciences.
Significant differences in life expectancy between men and women first appeared as early as the turn of the 20th century. Improvements in diet, prevention of infectious diseases and other health behaviors made during the 1800s and early 1900s were largely responsible for a considerable decreases in death rates. Women, however, appeared reap the benefits at a much faster rate, according to a press release.
The review of global data published in PNAS identifies heart disease as the primary cause behind excess deaths in adult men.
"We were surprised at how the divergence in mortality between men and women, which originated as early as 1870, was concentrated in the 50 to 70 age range and faded out sharply after age 80," researcher Eileen Crimmins, professor of gerontology at the University of Southern California, said in the release.
For the study, Crimmins and colleagues assessed the lifespans of people born between 1800 and 1935 in 13 developed nations. Specifically, they evaluated mortality in adults aged older than 40 years.
Results indicated that in those born after 1880, death rates among women decreased 70% faster than those among men. After controlling for smoking-related illnesses, CVD still appeared to be the cause of most of the excess deaths in men aged older than 40 years during the same time period.
Smoking accounted for only 30% of the difference in mortality between men and women after 1890.
Fellow researcher Caleb E. Finch, also from the University of Southern California, noted that these results raised the question of whether these differences in CVD rates are related to inherent biological risks and/or protective factors at different points in their lives.
"Further study could include analysis of diet and exercise activity differences between countries, deeper examination of genetics and biological vulnerability between sexes at the cell level, and the relationship of these findings to brain health at later ages," he said.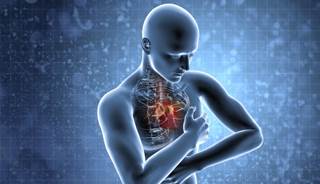 Heart Disease Driving Difference in Mortality Between Men, Women
Female life expectancy now exceeds that of males in all countries. Although this gender difference has become accepted as normal, it is a relatively recent demographic phenomenon that emerged with the reduction of infections and the increase in the share of adult mortality attributed to cancer and cardiovascular disease. Heart disease is the main condition associated with increased excess male mortality, making the strongest contributions in birth cohorts of 1900–1935. Smoking behavior accounts for about 30% of male excess mortality at ages 50–70 for those born in 1900–1935. The remaining excess male mortality may be explained by underlying traits of vulnerability to cardiovascular disease that emerged with the reduction of infections and changes in diet and other lifestyle factors.
Sign Up for Free e-Newsletters
Check out what's trending
CME Focus