June 15, 2016
Air Pollution Tied to Impaired Glucose, Lipid Metabolism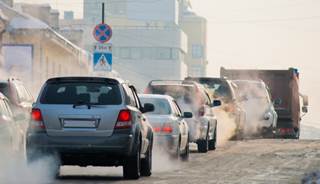 Particulate matter may alter glucose and lipid metabolism.
Air pollution may alter metabolism of glucose and lipids, especially in patients with diabetes, according to a new population-based retrospective cohort study published in the Journal of Clinical Endocrinology & Metabolism.1
Particulate matter has been identified as a top risk factor for global disease burden, and previous studies have linked it with negative cardiovascular (CV), respiratory, and metabolic effects. Other findings suggest a causal association between particulate matter and oxidative stress, which could help explain the association with CVD risk.
While rodent studies have shown that exposure to particulate matter is associated with impaired glucose and lipid metabolism, which is mediated by insulin resistance, there is minimal data on the connection between these variables and exposure to particulate matter in humans. Prior research may have used imprecise methods to estimate PM exposure and has mostly focused on effects of acute exposure in a laboratory setting.
In terms of negative health effects, experts are most concerned about particulate matter with a diameter of 10 mcm or less, because these can be inhaled and passed to the lungs where they can accumulate and cause or exacerbate health problems. Coarse particulate matter (PM10), such as dust from highways or certain industrial operations, has a diameter between 2.5 and 10 mcm, while fine particulate matter (PM2.5), which originates from sources like motor vehicle and power plant emissions, has a diameter of 2.5 mcm or less.2
In the current study, the authors assessed the relationship between particulate matter exposure and glucose and lipid metabolism in more than 73,000 adults over a period of 10 years in the Negev region of Southern Israel. This area is located in the global dust belt, where particulate matter can reach extremely high concentration levels. Participants were members of the region's largest health care provider and were either known smokers or had been diagnosed with stroke, ischemic heart disease, dyslipidemia, diabetes, or hypertension. The percentage of the study cohort with diabetes was 36%.
The researchers collected all glucose, HbA1c, and lipid tests results (more than 600,000 tests) from participants throughout the study period, and they used a sophisticated new, satellite-based method to more accurately estimate particulate matter exposure using the individual addresses.
While results show no significant effects associated with short-term particulate matter exposure, intermediate-term exposures averaging 3 months were associated with altered glucose, HbA1c, and lipids.
"The strongest associations were observed among subjects with diabetes (percent increase [95% CI], for interquartile range [IQR] increase of PM10 and PM2.5): 3.58% (1.03%; 6.20%) and 2.93% (0.35%; 5.59%) increase in HbA1c and 2.37% (2.11%; 2.63%) and 1.54% (1.26%; 1.83%) increase in LDL," according to the authors.