November 17, 2016
Is High Sodium Consumption Genetic?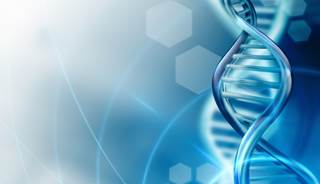 While the majority of the study population was white, researchers say these results can be extrapolated out to other ethnic groups.
NEW ORLEANS — Individuals with enhanced bitter taste perception (TAS2R38 gene variants) are more likely to consume more sodium than recommended, according to research presented at the American Heart Association's Scientific Sessions 2016.1
"Genetic factors that influence taste aren't necessarily obvious to people, but they can impact heart health by influencing the foods they select," Jennifer Smith, BSN, RN, lead author and PhD student at the University of Kentucky College of Nursing, said in a statement.2
The researchers genotyped DNA from 407 individuals (mean age: 51.4; 73.2% women) who self-identified as white (>92%) to control for population stratification. In addition, the majority of participants were overweight or obese (mean BMI: 32.9 kg/m2) and 87.5% were nonsmokers.

Logistic regressions were conducted to evaluate associations of genotype and dietary recommendation adherence, controlling for factors that could influence taste and intake (eg, age, gender, BMI, smoking status, and angiotensin converting enzyme inhibitor and angiotensin 2 receptor blocker medications).
Individuals with 1 or 2 dominant G alleles of rs713598 in the TAS2R38 gene were compared to CC homozygotes and were 1.9 times more likely to consume more than 2.3 g of sodium daily (95% confidence interval, 1.1-3.5; P =.02).
"The AHA, as well as the whole American government is [more interested in] personalized, precision medicine," Mariell Jessup, MD, professor of medicine at the University of Pennsylvania Heart and Vascular Center in Philadelphia, said at an AHA press briefing. "It might be helpful for patients to understand that they have a gene that drives their consumption for salt—and it might help them curb it a little bit."
The researchers noted these results are likely to be similar in other ethnic groups because more than 90% of the US population has 1 of the 2 gene variants. Nonetheless, they plan to expand their work to include ethnically diverse groups.
References
Smith JL, Estus S, Lennie TA, Moser DK, Chung ML, Mudd-Martin GT. Poster S3036. TASR genotype is associated with adherence to dietary sodium recommendations in adults with cardiovascular disease risk factors. Presented at: American Heart Association's Scientific Sessions 2016; November 12-16, 2016; New Orleans, LA.
Inherited taste perceptions may explain why some people eat too much salt [news release]. Dallas, TX: American Heart Association/American Stroke Association Newsroom. November 13, 2016.