September 15, 2016
Fracture Risk in Diabetes No Higher With Sitagliptin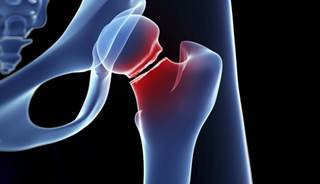 Sitagliptin is not associated with an increased risk for fractures.
HealthDay News -- Patients with diabetes often have fractures, but sitagliptin is not associated with increased fracture risk, according to a study published online September 8 in Diabetes, Obesity and Metabolism.
Robert G. Josse, MBBS, from the University of Toronto, and colleagues examined fracture incidence in the Trial Evaluating Cardiovascular Outcomes with Sitagliptin (TECOS). Data were included from 14 671 TECOS patients who were randomlyl assigned to sitagliptin (7332 patients) or placebo (7339 patients).
The researchers found that 2.6% of patients had a fracture during 43 222 person-years' follow-up, of which 146 were major osteoporotic fractures. There was an independent association between fracture risk and older age, female sex, white race, and lower diastolic blood pressure (all P<.001), as well as diabetic neuropathy (P=.003).
Compared with placebo, sitagliptin was not linked to increased fracture risk (P=.745), major osteoporotic fractures (P=.673), or hip fractures (P=.761). Increased fracture risk was seen in association with insulin therapy (hazard ratio [HR], 1.4; P=.035), and metformin was linked to decreased risk (HR, 0.76; P=.035).
"Fractures were common among TECOS patients with diabetes, but not related to sitagliptin therapy," the researchers wrote. "Insulin and metformin treatment were associated with increased and decreased fracture risks, respectively."
Disclosures: Several authors disclosed financial ties to pharmaceutical companies, including Merck, which manufactures sitagliptin and funded the study.
Reference