February 16, 2018
Denosumab May Increase BMD in Women With Primary Hyperparathyroidism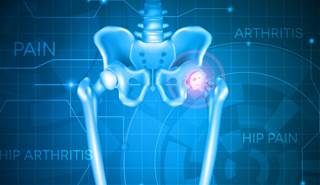 A significant increase in bone mineral density was more frequent in women with primary hyperparathyroidism than in women with primary osteoporosis.
In older women with primary hyperparathyroidism (PHPT)-related osteoporosis, treatment with denosumab may increase bone mineral density (BMD), according to a retrospective longitudinal study published in the Journal of the American Geriatrics Society.1
Denosumab is a monoclonal antibody that inhibits osteoclast differentiation and activity and reduces the risk of fracture in patients with primary osteoporosis (PO).2,3 Patients with PHPT often have low BMD and a high risk for fracture, but no studies on the use of denosumab in individuals with PHPT-related osteoporosis have been conducted.4-7
Therefore, researchers in Italy observed 24 months of denosumab therapy in 25 older women with PHPT and 25 matched women with PO who were referred to their outpatient Clinic for Metabolic Bone Diseases between 2013 and 2015.1
At the end of treatment, they found that women with PHPT had a greater change in total alkaline phosphatase activity and BMD at the femoral neck and total hip than women with PO (P <.05 for all comparisons).
In addition, a significant increase in BMD was more frequent in women with PHPT than in women with PO (92% vs 52%, respectively; P <.05) and was 13.4 times as likely in women with PHPT as in women with PO (P =.02), regardless of possible confounders. The prevalence of an inadequate BMD response to denosumab and of incident fragility fractures was similar in women with PHPT and women with PO.
"In conclusion, the present study shows for the first time that, in older women with PHPT, denosumab is efficacious in increasing BMD," the investigators noted.1 However, larger studies are needed to confirm the efficacy of denosumab in fracture risk reduction and to compare the protective effect of denosumab on PHPT-related osteoporosis with other proven osteoporosis therapies.
References