September 19, 2016
Animal Study Shows Crosstalk Between Bone and Muscle Critical to Exercise Adaptation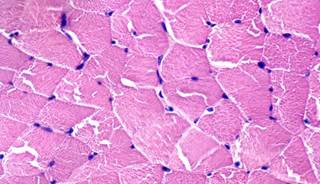 Animal study shows importance of crosstalk between bone and muscle.
A new study conducted in mice has found that a crosstalk between bone and muscle is necessary in allowing adaptation to exercise.
"The crosstalk between the endocrine functions of bone, via osteocalcin, and muscle, via [interleukin-6 (IL-6)], is necessary for optimum adaptation to exercise, at least in the mouse," Paula Mera, PhD, study investigator from the Columbia University Medical Center, New York, told Endocrinology Advisor. "In addition, osteocalcin is sufficient to restore the exercise capacity of old mice."
The study was presented at the American Society for Bone and Mineral Research (ASBMR) 2016 Annual Meeting.
Dr Mera explained that the study began with the observation that circulating levels of osteocalcin double after a single bout of endurance exercise and plummet relatively early in life, approximately at the same time exercise capacity does.
"Based on these observations, we suspected that osteocalcin might regulate adaptation to exercise," she said. "We also wanted to focus on the role of bone as an endocrine organ in the regulation of muscle because of the notion present in the literature that there is a crosstalk between these 2 organs. Usually this crosstalk is seen as muscle affecting bone, so we wanted to ask the mirror-image question."
In the study, researchers performed a transcriptomic analysis after exercise in muscles of control mice and mice lacking osteocalcin signaling in muscle (Gprc6aMck-/-).
The analysis suggested that the expression of a single myokine, IL-6, was 5 times lower in Gprc6Mck-/- muscle compared with control mice. This was also true, however to a lesser extent, with the expression of the IL-6 receptor in muscle.
Circulating levels of IL-6 were notably increased during exercise via unknown mechanisms; IL-6 then favored adaptation to exercise by several means, one of which being an increase in glucose and fatty acid production.
In addition, results showed that the increase in circulating IL-6 levels during exercise did not happen to the same degree in Osteocalcin-/- and Gprc6aMck-/- as it did in wild-type (WT) mice, which researchers said indicated that osteocalcin is the major regulator of Il6 expression in muscle and that muscle is the main source of IL-6 found in the general circulation during exercise.
"Conversely, delivering exogenous osteocalcin to 15-month-old WT mice largely corrects their inability to increase circulating IL-6 levels during exercise," the researchers wrote in the abstract.
The findings also demonstrated that osteocalcin signaling in myofibers can transpire regardless of the presence or absence of IL-6 in muscle or the general circulation. In contract, IL-6 favored undercarboxylated and bioactive osteocalcin generation in part by increasing RANKL expression and decreasing Osteoprotegerin expression in osteoblasts, the researchers wrote. This, they noted, explains why the increase in bone resorption markers and circulating levels of bioactive osteocalcin observed in WT mice during exercise was not seen in Il6-deficient mice.
As a result of the findings, Dr Mera concluded that there exists an important interorgan communication that, in the mouse, is necessary and sufficient for optimum exercise adaptation.
"This is important because understanding exercise biology is crucial to find the molecular links between exercise and disease treatment and/or prevention," she said. "The outcomes of our study have exceeded my expectations, because they not only provide new knowledge in the field of exercise biology, but also identify osteocalcin as a possible candidate for therapy in specialized conditions."
Disclosures: Dr Mera reports no relevant financial disclosures.
For more coverage of ASBMR 2016, click here.
Reference
Mera P, Karsenty G. Abstract 1131. A crosstalk between bone and muscle endocrine functions favors adaptation to exercise. Presented at: ASBMR 2016 Annual Meeting; September 16-19, 2016; Atlanta, Georgia.