September 28, 2016
Experts Issue Call to Action to Change Recent Trends in Osteoporosis Management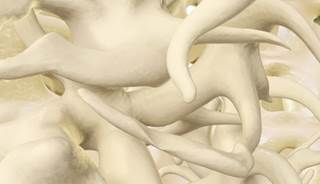 Experts emphasize need to address "crisis" in osteoporosis management.
With current estimates suggesting a plateauing in the rate of hip fracture and a decrease in the rates of testing, diagnosis, and treatment of high-risk osteoporosis patients, experts from more than 30 national and international societies have issued a call to action to address what they say is a "crisis in the treatment of osteoporosis."1,2
"We have a crisis not only in this country but around the world because we are not adequately treating osteoporosis," Douglas P. Kiel, MD, MPH, president of the American Society for Bone and Mineral Research (ASBMR), said during a press conference at the ASBMR 2016 Annual Meeting. "We must take action to aggressively reduce this burgeoning fracture risk in our aging population. … Acknowledging this crisis, 34 organizations have come together to sign this call to action, [pledging] to intensify their current effort to increase screening, diagnosis and treatment of high-risk individuals to prevent fractures."
Key Changes Highlighted
At the press conference, Kenneth Saag, MD, president of the National Osteoporosis Foundation (NOF) and co-chair of the National Bone Health Alliance, went into detail on the recent changes that have led to this crisis in osteoporosis treatment: the declines in medication use and dual-energy X-ray absorptiometry (DXA) testing; and the plateauing rate of hip fractures.
According to Dr Saag, the declines in DXA testing are associated with the 70% reduction in the reimbursement for these tests, which has been prohibitive for many physicians, while current data for medication use has shown that half as many people are taking treatment as they were in the mid-2000s. Furthermore, the 30-year decline in hip fractures in the United States has plateaued in the last few years.3
"The benefit we saw, potentially attributed to the aggressive management of osteoporosis, in years past has evaporated," Dr Saag said. "While we can't prove a causal relationship of less testing and treatment with the plateauing in a previously declining rate of fractures, these trends are extremely concerning and highlight a new crisis in our management of osteoporosis."
And the consequences for patients who experience fracture, Dr Saag stressed, are dire.
"For hip fractures alone," he said, "there is a 25% mortality in the first year after the event; 50% of survivors are permanently incapacitated; and hip fracture patients are over 2-fold more likely than their peers to become financially destitute."1,4
Survey Finds Chief Concerns With Osteoporosis
To better understand this crisis from the patient and caregiver perspective, the NOF recently conducted a survey, results of which were presented at the ASBMR 2016 Annual Meeting and highlight the primary concerns with osteoporosis from members of the NOF's online community.
For the survey, 853 individuals responded, of whom 71% had osteoporosis; 93% were women; 72% were aged between 56 and 74 years; and 94% were white.5