July 18, 2016
High Levels of Urinary Paracetamol May Affect Fertility in Men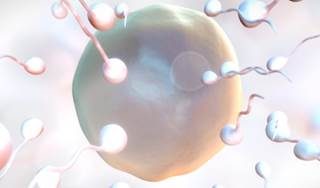 Urinary paracetamol concentrations in men may affect fertility.
Time to achieving pregnancy appeared to be longer for couples in which the male partner had high levels of urinary paracetamol vs those who had lower levels, according to a study published in Human Reproduction.
"At this point, our findings need to be corroborated by future research, and there is no cause for alarm," Melissa Smarr, PhD, the study's first author and a postdoctoral fellow in the division of intramural population health research at the National Institutes of Health's Eunice Kennedy Shriver National Institute of Child Health and Human Development, said in a press release.
Paracetamol is also known as acetaminophen, which is a commonly used non-prescription drug used to reduce pain and fever. The compound is also produced when the body breaks down a chemical called aniline that can be found in rubber, pesticides, and dyes used in food, cosmetics, and clothing. Data on paracetamol's effects on fertility, however, are lacking, the researchers noted.
For this study, Dr Smarr and colleagues evaluated data from the prospective Longitudinal Investigation of Fertility and Environment (LIFE) study to assess the potential link between fertility and lifestyle and exposure to environmental chemicals. Fertility data were available for 501 couples enrolled in 4 counties in Michigan and 12 counties in Texas from 2005 to 2009.
Women were aged 18 to 44 years and men were all older than 18. One urine sample was provided by each participant at enrollment. Researchers used ultra-performance liquid chromatography plus an electrospray triple quadrupole mass spectrometry to measure total urinary paracetamol, its metabolite para-aminophenol, and a summary measure of both urinary biomarkers.
According to the data, 347 or 501 couples (69%) achieved pregnancy as confirmed by human chorionic gonadotropin. Men and women who achieved pregnancy had the lowest levels of paracetamol while those not achieving pregnancy had the lowest para-aminophenol levels.
It also appeared that women had higher concentrations of urinary paracetamol than men (median, 26.6 ng/mL vs 13.2 ng/mL; P<.0001).
Results showed that couples in which men with the highest urinary paracetamol concentrations had longer time to pregnancy (FOR=0.067; 95% CI, 0.47-0.95) after adjustment for age, BMI, urinary creatinine, preconception smoking status, race/ethnicity, and household income. After further adjustment for chronic health conditions, hypothyroidism, hypertension, and female partner's urinary paracetamol concentration, the association was still evident (FOR=0.65; 95% CI, 0.45-0.94).
High urinary paracetamol concentrations in women, however, were not associated with time to pregnancy.
Dr Smarr noted that the medications were not likely to be responsible for the high concentrations of paracetamol in the urine of certain men. Rather, they were more consistent with those observed with environmental exposure to aniline, paracetamol, or a combination of both.
The study was limited by the fact that only 1 spot urine sample was available for analysis, although the researchers highlighted the short-lived nature of paracetamol. Additionally, participants were not asked to provide information on indication of use for paracetamol medications.
Despite these results, the researchers emphasized that their findings must be confirmed by more robust studies that can examine the sources of paracetamol, the amount to which participants are exposed, and duration of exposure.
Disclosures: This research was supported by the National Institutes of Health, Intramural Research Program, and Eunice Kennedy Shriver National Institute of Child Health and Human Development.
Reference