April 20, 2016
Paroxetine Reduced Vasomotor Symptoms During, After Menopause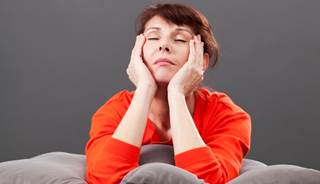 Data indicated a decreased frequency of hot flashes with paroxetine.
(HealthDay News) — For perimenopausal and postmenopausal women, paroxetine reduces vasomotor symptoms, according to a review and meta-analysis published in BJOG: An International Journal of Obstetrics and Gynaecology.
Dang Wei, from Lanzhou University in China, and colleagues conducted a systematic review to confirm the effect and safety of paroxetine for vasomotor symptoms. Data were included from 5 articles with 6 randomized controlled trials (1571 participants who experienced moderate-to-severe vasomotor symptoms) that compared paroxetine with placebo or no treatment.
The researchers found that at week 4 and week 12, paroxetine reduced the frequency of hot flashes by 8.86 and 7.36 per week, respectively (both P<.00001). The evidence on the effect of paroxetine was of moderate quality. The most consistently reported adverse effects were nausea, dizziness, headache, fatigue, and constipation; nausea and dizziness were 2.45- and 2.44-times higher than placebo, respectively.
"Paroxetine is effective for reducing vasomotor symptoms in menopausal women, and this finding is supported by moderate quality evidence," the researchers wrote. "However, nausea and dizziness are more common in women taking paroxetine than placebo."
Reference