June 23, 2016
Phytoestrogen Supplementation May Reduce Menopause Symptoms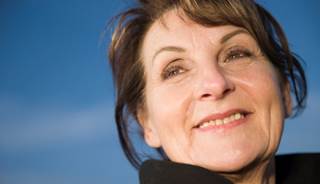 Hot flashes and vaginal dryness were modestly reduced with phytoestrogen supplementation.
(HealthDay News) — Composite and specific phytoestrogen supplementation is associated with reductions in the frequency of hot flashes and vaginal dryness, according to a review published in the Journal of the American Medical Association.
Oscar H. Franco, MD, PhD, from the Erasmus University Medical Center in Rotterdam, Netherlands, and colleagues conducted a systematic review to examine the correlation of plant-based therapies with menopausal symptoms. Data were included from 62 studies featuring 6653 women.
The researchers found that phytoestrogen use correlated with a decrease in the number of daily hot flashes and vaginal dryness score, but not in the number of night sweats. Improvements in daily hot flashes and vaginal dryness score were seen with individual phytoestrogen interventions such as dietary and supplemental soy isoflavones. There was an overall decrease in the frequency of vasomotor symptoms with several herbal remedies, but not with Chinese medicinal herbs.
Across studies there was considerable heterogeneity; 74% of the randomized clinical trials demonstrated a high risk for bias.
"Because of general suboptimal quality and the heterogeneous nature of the current evidence, further rigorous studies are needed to determine the association of plant-based and natural therapies with menopausal health," the researchers wrote.
Disclosures: Several authors disclosed financial ties to biotechnology and nutrition companies, including Metagenics, which funded the study.
Reference