August 10, 2015
Processed Meat Intake in Men May Decrease Fertilization Rates in IVF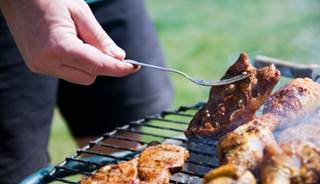 Men who eat more processed meat may have lower fertilization rates in IVF.
(HealthDay News) — For men whose female partners are undergoing assisted reproductive technology (ART), specific meat intake is associated with fertilization rates, according to a study published in Fertility and Sterility.
Wei Xia, MD, PhD, from Massachusetts General Hospital and Harvard Medical School in Boston, and colleagues examined the correlation between men's meat intake and clinical outcomes in couples undergoing infertility treatment with ART.
Participants included 141 men whose female partners underwent 246 ART cycles.
Poultry intake was positively correlated with fertilization rate, with a 13% higher fertilization rate for men in the highest vs. the lowest quartile of poultry intake (78% vs. 65%), according to the data.
In conventional in vitro fertilization (IVF) cycles, but not in IVF cycles using intracytoplasmic sperm injection, processed meat intake was inversely related to fertilization rate. In conventional IVF cycles, the adjusted fertilization rates for men were 82%, 67%, 70% and 54%, respectively, in increasing quartiles of processed meat intake.
There was no correlation for men's total meat intake, including intake of specific types of meat, with implantation, clinical pregnancy or live birth rates.
"Poultry intake was positively associated with fertilization rates, whereas processed meat intake was negatively associated with fertilization rates among couples undergoing conventional IVF," the researchers wrote. "This, however, did not translate into associations with clinical pregnancy or live-birth rates."
Reference