March 22, 2018
Effect of High Androgen Levels on Cardiovascular Risk in Postmenopausal Women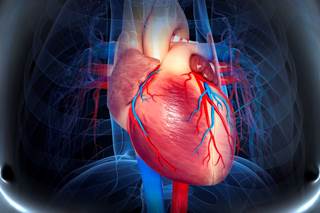 Polycystic ovary syndrome is associated with hyperandrogenism, which may lead to metabolic disturbances that may increase cardiovascular disease risk.
Contrary to popular belief, women with postmenopausal high androgen levels are not at increased risk for cardiovascular disease (CVD), according to a prospective population-based cohort study published in the Journal of Clinical Endocrinology & Metabolism.1
Polycystic ovary syndrome (PCOS) is associated with hyperandrogenism, which may lead to metabolic disturbances that increase the risk for CVD morbidity and mortality later in life.1-6
To assess the association of high serum androgen levels with the prevalence of atherosclerosis and incidence of CVD in postmenopausal women, researchers in the Netherlands followed 2578 women age >55 years (mean age, 70.19 years) with an average time since menopause of 19.85 years and a median follow-up of 11.36 years.1
During this period, 359 (15.3%) women developed CVD (stroke and/or coronary heart disease). Although women with PCOS exhibited an unfavorable metabolic profile, the researchers found no association between high androgen levels and incident stroke, coronary heart disease, or CVD in this population. Therefore, long-term health outcomes in women with PCOS may be better than previously assumed.
The authors concluded that "persistent high androgen levels in women after menopause were associated with an increase in surrogate markers of CVD but did not show a robust association with cardiovascular disease. Long term health in these women might therefore be better than previously thought."1
However, long-term follow-up should be conducted in a large group of women diagnosed with PCOS during their premenopausal years to confirm these findings and to develop guidelines for cardiovascular screening in this population.
References