July 21, 2016
Estradiol Did Not Improve Cognitive Function After Menopause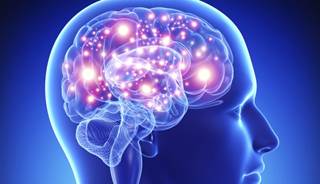 Cognitive function was not improved with estrogen therapy after menopause.
(HealthDay News) — Improvement in cognitive ability is not associated with estrogen therapy among women who use it after menopause, no matter when they start taking it, according to a study published in Neurology.
Victor Henderson, MD, of the Stanford University School of Medicine in Palo Alto, California, and colleagues randomly assigned 567 healthy women, aged 41 to 84, to take estradiol or an inactive placebo every day. In addition, the women were divided into 2 groups: an early menopause group (within 6 years of their last period) and a late group (at least 10 years after menopause).
The women also used a vaginal progesterone gel or placebo gel, unless they had had a hysterectomy. The average treatment lasted nearly 5 years. The investigators tested the verbal memory and cognitive skills of the participants at the beginning of the trial, 2.5 years later, and 5 years later.
The researchers found that, compared with starting scores on memory tests, women improved in verbal memory with practice, with and without hormone therapy. Scores were the same for those with and without hot flashes, and for women who had a uterus or had a hysterectomy.
"Estradiol initiated within 6 years of menopause does not affect verbal memory, executive functions, or global cognition differently than therapy begun 10+ years after menopause," the researchers wrote. "Estradiol neither benefits nor harms these cognitive abilities regardless of time since menopause."
Reference