February 24, 2016
ACOG: Vaginal Estrogen May Be Considered for Breast Cancer Survivors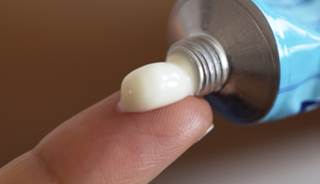 Breast cancer survivors may be able to use vaginal estrogen if they do not respond to nonhormonal therapies.
(HealthDay News) — Use of vaginal estrogen should be carefully considered by women with a history of estrogen-dependent breast cancer, according to a Committee Opinion published in Obstetrics & Gynecology.
Researchers from the American College of Obstetrics and Gynecologists' (ACOG) Committee on Gynecologic Practice discussed the use of vaginal estrogen in women with a history of estrogen-dependent breast cancer.
The authors note that for women experiencing urogenital symptoms or atrophy-related urinary symptoms during or after breast cancer treatment, nonhormonal approaches are the first-line management choice. For women with a history of estrogen-dependent breast cancer, vaginal estrogen should be reserved for nonresponders to nonhormonal therapies.
The patient's oncologist may be consulted in the decision to use vaginal estrogen. In addition, the decision should be preceded by informed decision-making and consent process, during which the woman is provided with information and resources necessary to assess the benefits and potential harms of low-dose vaginal estrogen.
Among women currently undergoing treatment for breast cancer or those with a personal history of breast cancer, data do not show an increased risk for recurrence among those who use vaginal estrogen to relieve urogenital symptoms.
"These new recommendations are especially important and helpful because they provide the patient with the information needed to make an informed decision with the input of her health care provider," Diana Nancy Contreras, MD, the chair of ACOG's Subcommittee on Gynecologic Oncology, said in a statement.
Reference