November 15, 2016
HOPE-3: Antihypertensives, Statins Do Not Prevent Cognitive Decline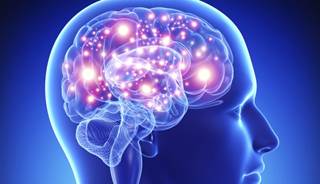 The effect of antihypertensive drugs and stains on cognition is uncertain.
NEW ORLEANS — Blood pressure-lowering and rosuvastatin treatment do not prevent cognitive or functional decline in individuals at intermediate risk for cardiovascular (CV) events, according to HOPE-3 (The Heart Outcomes Prevention Elevation) cognitive and functional outcomes.1
Jackie Bosch, PhD, of McMaster University in Canada, and colleagues with HOPE-3 clinical trial presented the results at the American Heart Association (AHA) Scientific Sessions 2016.
Data on the effect of antihypertensive and statin drugs on cognition are conflicting: some suggest that these classes of medications prevent cognitive decline, while others indicate that blood pressure- and cholesterol-lowering agents may hasten it.2,3
Dr Bosch and colleagues evaluated the relationship between antihypertensive and statin drugs and cognitive decline among individuals aged 70 years or older who were enrolled in the original trial.
These individuals had intermediate risk for CV events, no prior vascular events, and average blood pressure and cholesterol levels. A total of 12,705 participants were randomly assigned to treatment with either rosuvastatin, candesartan/hydrochlorothiazide, combination rosuvastatin plus candesartan/hydrochlorothiazide, or placebo.4 Of these, 1626 completed the baseline and study-end questionnaires.4
Decline in processing speed, the primary outcome, was measured using the Digit Symbol Substitution Test (DSST). Changes in mean scores were similar among all treatment groups compared with placebo. Secondary outcomes included decline in executive function (modified Montreal Cognitive Assessment [MoCA]) and increase in psychomotor speed (Trail Making Test Part B [TMT-B]).1
In the subgroup analyses, a nonsignificant trend for benefit existed among patients who had the highest baseline blood pressure (>145 mm Hg) and were treated with candesartan/hydrochlorothiazide; and among patients who had the highest baseline LDL cholesterol (>140 mg/dL) and were treated with rosuvastatin.1
The investigators also found that lowering blood pressure for longer periods of time was associated with less cognitive decline.
Dr Bosch concluded that the use of antihypertensive drugs and rosuvastatin did not prevent or worsen cognitive decline among participants at intermediate risk for cardiovascular disease.
She noted that further studies are needed to confirm the findings of treatment benefit among participants with the highest baseline blood pressure and LDL cholesterol and the correlation between duration of blood pressure treatment and cognitive decline.1
Disclosures: This study was funded by unrestricted grants from the Canadian Institutes of Health Research and AstraZeneca.
References
Bosch J; on behalf of the HOPE-3 Investigators. The Heart Outcomes Prevention Evaluation (HOPE) – 3 Trial: Cognitive and Functional Outcomes. Presented at: the 2016 American Heart Association Scientific Sessions; November 12-16; New Orleans, LA.
McGuinness B, Craig D, Bullock R, Passmore P. Statins for the prevention of dementia. Cochrane Database Syst Rev. 2016 Jan 4;(1):CD003160. doi: 10.1002/14651858.CD003160.pub3 [Epub ahead of print].
Jongstra S, Harrison JK, Quinn TJ, Richard E. Antihypertensive withdrawal for the prevention of cognitive decline. Cochrane Database Syst Rev. 2016 Nov 1;11:CD011971. doi: 10.1002/14651858.CD011971.pub2 [Epub ahead of print].
Lonn E, Bosch J, Pogue J, et al; on behalf of the HOPE-3 Investigators. Novel approaches in primary cardiovascular disease prevention: the HOPE-3 trial rationale, design, and participants' baseline characteristics. Can J Cardiol. 2016;32(3):311-318. doi: 10.1016/j.cjca.2015.07.001.