June 18, 2014
Adrenal Incidentaloma Management May Need Improvement
the Endocrinology Advisor take:
Guideline adherence for management of adrenal incidentalomas was low in some British district hospitals, new data suggest.
Increasing use and resolution of cross-sectional imaging modalities have led to a rise in the number of adrenal incidentalomas, making them a common clinical dilemma, according to research published in the Postgraduate Medical Journal.
To evaluate adrenal incidentaloma management and adherence to guidelines for care, researchers conducted a retrospective observational study in district general hospitals in Northumbria.
Among 4,028 abdominal CT scans performed at the selected hospitals during 2010, 75 patients with adrenal incidentalomas were identified. Results revealed that only 17% were referred to a specialist for review. Two patients underwent further evaluation by the primary medical team.
Additionally, no biochemical investigation or follow-up was conducted in 80% of patients. The researchers reported that comorbidity may have impacted the decision somewhat, but 58% had no comorbidities that would prevent further evaluation.
In comparison, appropriate investigation and management occurred in patients reviewed by an endocrine specialist, according to the results. Most were managed conservatively. Three needed adrenalectomy for pheochromocytoma or cortisol-secreting adenomas, indicating potential undiagnosed functional tumors.
Endocrine specialist care is important for patients with adrenal incidentalomas and "a pathway for the management and referral process" is recommended, the researchers concluded.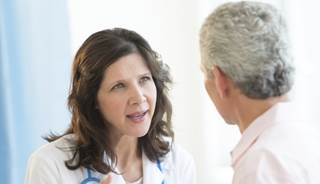 Adrenal Incidentaloma Management May Need Improvement
Adrenal incidentalomas have become a common clinical dilemma with the increasing use and resolution of cross sectional imaging modalities. All patients with an incidental adrenal lesion were identified and their clinical records reviewed.
Sign Up for Free e-Newsletters
Check out what's trending
CME Focus