June 12, 2016
Dulaglutide Outperformed Placebo in Type 2 Diabetes Patients on Insulin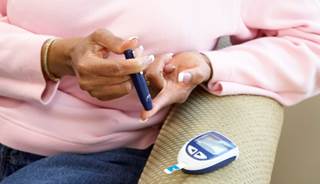 Patients with type 2 diabetes on insulin benefited from adding once weekly dulaglutide.
NEW ORLEANS — Compared with placebo, once weekly dulaglutide (Trulicity®, Eli Lilly) 1.5 mg in insulin-treated patients with type 2 diabetes led to better glycemic control and weight loss without significantly increasing the risk for hypoglycemia.
"Type 2 diabetes, when basal insulin therapy is needed, now has a new therapeutic option with dulaglutide, a weekly GLP-1 glucagon-like peptide-1 (GLP-1) receptor agonist that improved the overall metabolic control," Paolo Pozzilli, MD, study investigator from the University Campus Bio Medico, Rome, Italy, told Endocrinology Advisor.
The results of the double blind AWARD-9 trial were presented at the American Diabetes Association (ADA) 76th Scientific Sessions.
According to Dr Pozzilli, the goal of the trial was to find a new paradigm for treating type 2 diabetes patients on insulin therapy. He and colleagues compared once weekly dulaglutide 1.5 mg with placebo when added to titrated once daily insulin glargine, with or without metformin.
The study included 300 patients with type 2 diabetes and inadequate glycemic control, defined as HbA1c of 7% to 10.5%.
Mean baseline characteristics were as follows: age, 60.4 years; HbA1c, 8.4%; BMI, 32.7; and insulin glargine dose, 39 U (0.42 U/kg).
Patients were randomly assigned 1:1 to dulaglutide 1.5 mg or placebo, with glargine titrated to fasting plasma glucose target (71-99 mg/dL).
The primary end point was change in HbA1c from baseline to 28 weeks, which was tested for superiority.
At week 28, there were larger reductions in HbA1c and fasting serum glucose with dulaglutide than placebo (P for both <.001), as well as decreases in body weight with the therapy (–1.91 kg) compared with increases in body weight with placebo (+0.50 kg; P<.001).
Rate of hypoglycemia, defined as 70 mg/dL or lower and/or symptoms, and severe hypoglycemia events were similar between groups. However, there was a significant increase in glargine dose with placebo (P<.001), whereas rates of nausea (12% vs 1.3%) and diarrhea (11.3% vs 4%) were higher with dulaglutide.
"Dulaglutide is an effective treatment for type 2 [diabetes] patients on insulin," Dr Pozzilli concluded, adding that the final results were beyond his expectations.
Disclosure: Dr Pozzilli has received research support and/or is a member of the speaker's bureau for Eli Lilly and Company.
For more coverage of ADA 2016, click here.
Reference
Pozzilli P, Norwood P, Jodar E, et al. Abstract 237-OR/237. Improved Glycemic Control and Weight Loss with Once-Weekly Dulaglutide vs. Placebo, Both Added to Titrated Daily Insulin Glargine, in Type 2 Diabetes Patients (AWARD-9). Presented at: ADA 76th Scientific Sessions; June 10-14, 2016; New Orleans, LA.