June 12, 2016
At-Home Use of Bionic Pancreas Reduced Blood Glucose, Hypoglycemia in Type 1 Diabetes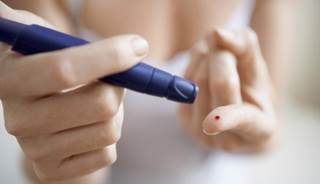 Patients with type 1 diabetes benefited from at-home use of the bionic pancreas.
NEW ORLEANS — When used in the home setting, a bihormonal "bionic pancreas" was associated with reductions in mean blood glucose and hypoglycemia in adults with type 1 diabetes, as compared with conventional insulin pump therapy.
The results were reported by Edward Damiano, PhD, professor of biomedical engineering at Boston University in Massachusetts, at the American Diabetes Association (ADA) 76th Scientific Sessions.
"Insulin is a spectacular substance and it's really the difference between life and death," said Dr Damiano. "About a century ago, before the discovery and appropriation of insulin, [type 1 diabetes] was absolutely a death sentence."
Unfortunately, while researchers have made significant strides in developing technologies that allow better delivery of insulin and improved blood glucose monitoring, patients still face difficulty bringing the disease under control. For instance, the problem of insulin dosing remains a major concern, Dr Damiano noted, explaining that a multitude of factors, including physical activity or stress, may impact how much insulin a patient requires on any given day.
"Insulin administration is not prescriptive; it's not like taking a pill, so the dose that worked yesterday for some reason didn't work today, and people beat themselves up over that," he said. "So it's a wonderful medicine, but it absolutely is not a cure."
The risk for hypoglycemia with insulin administration is also worrisome. To prevent long-term complications of diabetes, a patient's goal is often to lower blood glucose levels below those recommended by the ADA. Dr Damiano noted that this can be like "playing with fire" when insulin is part of a patient's treatment regimen.
"When you're using insulin, you have a very narrow therapeutic range, and a small dose of insulin can be deadly," he said.
The bionic pancreas, however, may alleviate this burden by continuously monitoring blood glucose levels and automating insulin and glucagon delivery. The device includes a body sensor that streams continuous glucose monitoring (CGM) data to a receiver that works with an app on the iPhone. The app then employs mathematical algorithms that make automated dosing decisions every 5 minutes.
In this random order, crossover study, Dr Damiano and colleagues tested the safety and efficacy of the bihormonal bionic pancreas in 39 adults with type 1 diabetes living at home compared with insulin pump therapy. They were randomly assigned treatment with their own insulin pump or the bionic pancreas for 11 days and then switched treatments for another 11 days. Importantly, noted Dr Damiano, the researchers placed no restrictions on diet or exercise.
Results linked use of the bionic pancreas to a 20 mg/dL reduction in mean blood glucose levels (141 mg/dL vs 162 mg/dL; P<.0001) as well as a decrease in the percentage of time experiencing hypoglycemia, defined as blood glucose levels below 60 mg/dL (1.9% vs 0.6%; P<.0001), as compared with insulin pump therapy.1 Moreover, the bionic pancreas as associated with fewer symptomatic hypoglycemic events per day (0.59 vs 0.90 events; P=.023).1
Dr. Damiano also explained that there was less intersubject variability with the bionic pancreas vs insulin pump therapy.1
"What we found with this multicenter study is that relative to insulin pump therapy, the bionic pancreas is associated with significant reductions in both blood sugar level, about 20 mg/dL in mean glucose, as well as simultaneous reductions in hypoglycemia," Dr Damiano concluded.
He noted that the findings of this home-use study were consistent with previous results from trials evaluating the bionic pancreas in children and adults with type 1 diabetes in more supervised settings.2,3
Dr Damiano pointed out, however, that the bionic pancreas in its current form is not ideal.
"The device, as attractive as it is in terms of its prospects for improved health outcomes, is not a practical device in its own right," he said. "It's a cobbling together of many components — an iPhone with a CGM with a couple of pumps that uses an unstable form of glucagon that we have to reconstitute every day."
He added that he and his colleagues have built a commercial platform and are partnering with a pharmaceutical company to use a more stable glucagon analog. They hope to bring the device to clinical trials later this year.
Disclosure: Dr Damiano is co-founder, shareholder, and board member of Beta Bionics Inc.
For more coverage of ADA 2016, click here.
References
Elkhatib F, Buckingham BA, Buse JB, et al. Abstract 77-OR. Home Use of a Bihormonal Bionic Pancreas vs Conventional Insulin Pump Therapy in Adults with Type 1 Diabetes — A Multicenter, Randomized Clinical Trial. Presented at: ADA 76th Scientific Sessions; June 10-14, 2016; New Orleans, LA.
Russell SJ, El-Khatib FH, Sinha M, et al. Outpatient Glycemic Control With a Bionic Pancreas in Type 1 Diabetes. N Engl J Med. 2014;371:313-325. doi:10.1056/NEJMoa1314474.