June 11, 2016
AHA Ideal Cardiovascular Health Metrics Reduced Risk for Diabetes in African Americans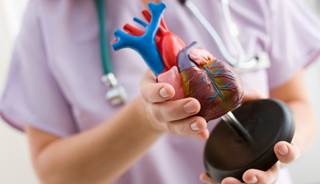 Meeting the AHA ideal cardiovascular health metrics reduced diabetes risk in African Americans.
NEW ORLEANS — African Americans were less likely to develop diabetes if they met more of the ideal cardiovascular (CV) health metrics developed by the American Heart Association (AHA), data from the Jackson Heart Study suggest.
"For each additional ideal CV health metric met, the risk of developing diabetes was reduced by 11% to 20%, depending on which factors we adjusted for," Alain G. Bertoni, MD, MPH, study investigator with Wake Forest School of Medicine, Winston-Salem, North Carolina, told Endocrinology Advisor. "These results tended to confirm our expectations."
In the study, Dr Bertoni and colleagues, who presented the findings at the American Diabetes Association (ADA) 76th Scientific Sessions, aimed to examine several of the individual ideal CV health metrics defined by the AHA.
"Two other [research] groups had looked at the association between ideal CV health and incident diabetes, one in Native Americans and the other in a multi-ethnic sample of Americans aged 45 to 84 [years]," he said. "We wanted to study this in the Jackson Heart study, an all African American cohort, to see if meeting ideal CV health would lower the risk of diabetes in this population, which tends to have a higher burden of diabetes."
Dr Bertoni and colleagues enrolled 2668 participants (mean age, 54.9 ± 12.1 years; 65.4% women) with complete baseline data on 6 of 7 AHA CV health metrics, including BMI, healthy diet, smoking, total cholesterol, blood pressure, and physical exercise. Incident diabetes was defined as fasting glucose of 126 mg/dL or greater, physician diagnosis, use of diabetes drugs, or Hba1c of 6.5% or greater at 1 of 2 follow-up exams.
During follow-up (7.6 years), 492 diabetes events occurred (24.6 cases per 1,000 person-years). Most participants (76%) had only 1 or 2 ideal CV health metrics, while no one had a CV health score of 6.
Researchers reported that after adjustment for demographic risk factors, each additional ideal CV health metric decreased the risk for diabetes by 20% (hazard ratio [HR]=0.80; 95% CI, 0.71-0.90). This relationship remained after further adjusting for C-reactive protein (HR=0.83; 95% CI, 0.74-0.93), but not for insulin resistance (HOMA-IR; HR=0.89; 95% CI, 0.79-1.00).
Compared with participants who had a score of at least 2, ideal CV health of those with a score of 1 or lower was significantly associated with diabetes after adjusting for demographic factors and C-reactive protein (HR=1.28; 95% CI, 1.06-1.56), but not after further adjustment for HOMA-IR (HR=1.13; 95% CI, 0.93-1.38).
"Relatively few people met 4, 5, or 6 of the ideal CV health parameters (approximately 5%)," Dr Bertoni concluded. "This group did have a lower risk of developing diabetes compared to those meeting none or only one."
Dr Bertoni added that when advising African Americans, and people in general, about what they can do to prevent heart disease, the same factors that are promoted are also good targets to aim for when trying to prevent diabetes.
Disclosures: Dr Bertoni reports no financial disclosures.
For more coverage of ADA 2016, click here.
Reference
Effoe VS, Carnethon MR, Echouffo-Tcheugui JB, et al. Abstract 87-OR. The American Heart Association Ideal Cardiovascular Health and Incident Type 2 Diabetes Mellitus among African Americans: The Jackson Heart Study. Presented at: ADA 76th Scientific Sessions; June 10-14, 2016; New Orleans, LA.