June 13, 2016
Financial Incentives May Influence Behavior of Medicaid Beneficiaries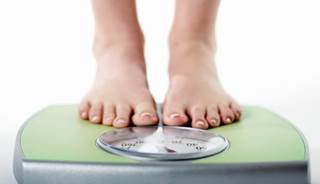 Financial incentives may affect health behaviors of Medicaid beneficiaries.
NEW ORLEANS — In a cohort of Medicaid beneficiaries, financial incentives increased participation in the Diabetes Prevention Program (DPP), but did not increase weight loss during the core sessions, according to results of the We Can Prevent Diabetes study.
Investigators from Minnesota presented the findings at the American Diabetes Association (ADA) 76th Scientific Sessions.
The aim of the research was to use incentives to promote healthy behaviors in the Medicaid population, an approach that has been understudied, the researchers noted in the abstract. They designed the study to determine the impact of financial incentives on attendance and weight loss in a cohort of Medicaid beneficiaries participating in the group-based DPP.
The pragmatic 3-arm cluster randomized study examined individually earned (IND) and individual plus group earned (GRP) financial incentives and compared them against an attention control among DPP participants.
Researchers enrolled into the DPP Medicaid beneficiaries with prediabetes (HbA1c, 5.7-6.4%; fasting plasma glucose, 100-125 mg/dL) or a history of gestational diabetes, and a body mass index (BMI) ≥25 kg/m2 (≥23 for Asians). The program consisted of 6 to 15 participants per class and was delivered by certified DPP coaches.
Participants were given incentives for weekly attendance of the 16 weekly core sessions and for achieving at least 5%, 7%, and 10% weight loss. They could earn a total of $315 in incentives in the IND or GRP arms.
The study included 93 DPP class cohorts, with 849 participants attending at least 1 session. Baseline characteristics revealed a mean age of 48.3 years, a BMI of 36.5, 81% were non-white or Hispanic, and 28% indicated that English was not their primary language.
Results suggested a decline in attendance during the core sessions of 38% in the IND group, 41% in the GRP group, and 63% in the attention control group (P<.01). Decline in weight loss was similar between groups: IND, 2.1%; GRP, 2.3%; and control, 2.3% (P=.60).
Also comparable between groups was the rate of participants achieving at least 5% weight loss: IND, 5.9%; GRP, 9.4%; and control, 7.1% (P=.24).
"In this culturally diverse Medicaid population, relative to the attention control, financial incentives increased participation in the DPP but did not increase weight loss during the core sessions," the researchers wrote. "Further research is needed to understand the factors that facilitate or limit healthy behaviors in this population."
Disclosures: The researchers report no financial disclosures.
For more coverage of ADA 2016, click here.
Reference
Desai JR, Taylor G, Benitez GV, et al. Abstract 268-OR. Can Financial Incentives Prevent Diabetes in a Low-Income Population? Presented at: ADA 76th Scientific Sessions; June 10-14, 2016; New Orleans, LA.