August 22, 2016
Patient Preferences, Goals Help Guide Use of SGLT2 Inhibitors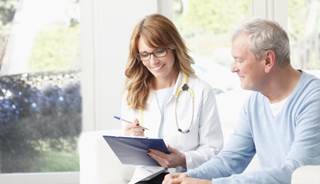 SGLT2 inhibitors have benefits and risks that both clinician and patient should consider carefully.
Sodium-glucose cotransporter-2 (SGLT2) inhibitors have many benefits along with some risks. However, being aware of these risks and taking steps to reduce them may not be enough, according to Anne Peters, MD.1 She stressed that clinicians must also listen to their patients and understand what they want in terms of preferences and goals.
At the American Association of Diabetes Educators (AADE) 2016 Annual Meeting, Dr Peters, director of the USC Clinical Diabetes Program and professor at the Keck School of Medicine of USC, explained that patient education is vital when managing patients using SGLT2 inhibitors and reporting abnormal events to the Food and Drug Administration (FDA) if it appears they are medication-related. Taking this step helps define risk, she said.
"SGLT2 inhibitors are a new class of medications that have many risks and benefits. They can help reduce blood glucose levels and reduce the risk of cardiovascular death in patients with preexisting heart disease," Dr Peters told Endocrinology Advisor.
During her presentation, Dr Peters told clinicians that since their release, SGLT2 inhibitors have been successfully used in individuals with type 2 diabetes (on-label) and type 1 diabetes (off-label). Nevertheless, as with any new agent, she said, there is a learning curve.
A recent analysis of the serious adverse event of diabetic ketoacidosis (DKA) in the canagliflozin type 2 diabetes clinical trial program included 17 596 patients. Results showed that DKA occurred at a low frequency (<0.1%), which was similar to that seen in the general population of patients with type 2 diabetes.2 The researchers reported most of the patients with a serious adverse event of DKA were on insulin and had precipitating factors.2
Dr Peters also noted that the EMPA-REG trial, which showed improvements in cardiovascular (CV) outcomes and renal function, suggested a strong positive finding for SGLT2 inhibitors. In the trial, 7020 patients were treated with a median observation time of 3.1 years. The researchers found that patients with type 2 diabetes at high risk for CV events who received empagliflozin had a lower rate of the primary composite CV outcome and of death from any cause when the study drug was added to standard care compared with those on placebo.3
"It is important to know how to use them safely," said Dr Peters. "Endocrinologists should care about this issue because they not only use them on-label, but they use them off-label in people with type 1 diabetes. If not done correctly, patients can develop diabetic ketoacidosis."
When prescribing these agents, it is important to gauge the patient's preferred level of involvement, according to Dr Peters. She said it is important to have shared decision-making, with the final decisions factoring in the patient's lifestyle choices.
Dr Peters said her personal approach to off-label use of SGLT2 inhibitors in patients with type 1 diabetes is to first and foremost make sure the patient is adherent and aware of the risk of DKA. They must also be aware of the risks of hypoglycemia and must be eating at least 100 g of carbohydrates per day. She then starts testing ketones once in the morning every 2 weeks to establish baseline (serum or urine). She initiates treatment with one quarter to one half of the lowest-dose pill once daily and then increases the dose every 2 weeks based on ketones.
"Patients need to be coached so they tolerate the annoying side effects, like increased urination and mycotic yeast infections, in order to stay on the drug and benefit from its use," said Dr Peters.
Disclosures: Dr Peters has been a consultant, has served on the advisory board for, has been a speaker for or has received honoraria from, and/or has received a research grant from Abbott Diabetes Care, AstraZeneca, BD, BI, Bigfoot Biomedical, Biodel, CVS/Caremark, Eli Lilly, FDA, Janssen, Lexicon, Medtronic Minimed, Merck, Novo Nordisk, Omada Health, and Optum Rx.
References
Peters A. D25 - Upsides and Downsides of SGLT2s. Presented at: AADE 2016; August 12-15, 2016; San Diego, CA.
Erondu N, Desai M, Ways K, Meininger G. Diabetic Ketoacidosis and Related Events in the Canagliflozin Type 2 Diabetes Clinical Program. Diabetes Care. 2015;38(9):1680-1686. doi:10.2337/dc15-1251.