May 28, 2016
Advanced Precautions Necessary When Managing Diabetes Across Time Zones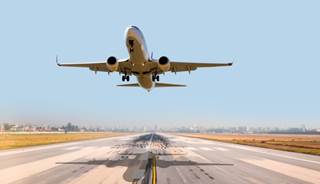 Advanced preparation prevents diabetes complications while traveling.
ORLANDO, Fla. — Specific regimen adjustments for diabetes management during air travel have been developed to avoid hypoglycemia during eastward travel, and severe hyperglycemia or diabetic ketoacidosis during westward travel, according to Texas researchers.
At the American Association of Clinical Endocrinologists (AACE) 25th Annual Scientific & Clinical Congress, they noted that each year millions of people with diabetes travel by air, with an estimated 10% experiencing in-flight diabetes-related complications.
"We looked at all the literature out there," said study author Rahul Suresh, MD, a physician training in internal medicine and aerospace medicine at the University of Texas Medical Branch (UTMB), Galveston, Texas. "This has not been studied in controlled studies."
Dr Suresh explained that air travel on flights across multiple time zones disrupts the normal timing of meals and medication dosing, increasing the risk for incorrect dosing of medication among travelers with diabetes. Therefore, endocrinologists need to develop a concise and updated set of recommendations for safe management of diabetes during air travel across multiple time zones, he said.
This is an issue that clinicians should be proactively addressing, according to Dr Suresh, noting that in-flight acute complications of diabetes may have serious consequences. These complications can lead to flight diversion and hospitalizations.
Dr Suresh and colleagues conducted a review of the literature to determine recommendations for management of insulin and oral diabetic medications during long-distance travel. They mined PUBMED and MEDLINE databases for all articles in English using the search terms "air travel" and "diabetes mellitus." The researchers also reviewed websites of national diabetes organizations for patient-oriented advice.
The team identified 9 peer-reviewed articles and 2 diabetic nursing guidelines and found that 5 of the 6 major recommendations were based on expert opinion. One recommendation was based on a prospective cohort study.
For short/rapid-acting insulin, no dose adjustment was recommended, the researchers found. However, for eastward travel, it is recommended that the intermediate/long-acting insulins be reduced based on lost hours.
"You have to count how many time zones you are crossing," said Dr Suresh.
For patients traveling westward, the recommendations call for correcting with rapid-acting insulin or dividing the dose to be administered during travel to span the longer travel day. However, premixed insulins are discouraged.
"You have to adjust your watch and time of delivering your insulin," said Dr Suresh.
The recommendations call for sulfonylureas and glinides to be stopped during eastward travel. Insulin pumps are considered to be fine when used per usual basal bolus dosing. However, there are concerns about cabin depressurization. It is possible that depressurization can lead to unintended bolus dosing, increasing the risk for hypoglycemia. It is best to disconnect the pump before ascent and descent, Dr Suresh noted.
"You don't want to disconnect the pump for a 12-hour flight," he said.
The current recommendations for the insulin pump state that if any visible bubbles form during ascent, the patient should remove the bubbles before reconnecting the device upon reaching altitude. Clinicians are told to remind their patients to bring backup medication.
Patients should also be cautioned about differences in availability of international insulin products, Dr Suresh said, adding that well-designed studies are warranted to validate current clinical practices and to identify other modifiable risk factors.
Reference
Suresh R, Pavela J, Mathers C, Belalcazar LM. Abstract 281. Addressing Diabetes Management During Air Travel Crossing Multiple Time Zones. Presented at: AACE 25th Annual Scientific & Clinical Congress; May 25-29, 2016; Orlando, FL.