May 27, 2016
Adding Dapagliflozin to Liraglutide, Insulin Beneficial in Type 1 Diabetes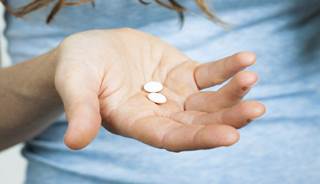 Adding dapagliflozin improved glycemia in type 1 diabetes.
ORLANDO, Fla. — Patients with type 1 diabetes experienced improvements in HbA1c and glucose concentrations after dapagliflozin was added to insulin and liraglutide, according to results of a prospective, randomized study.
Researchers presented the data at the American Association of Clinical Endocrinologists (AACE) 25th Annual Scientific & Clinical Congress.
A total of 30 patients (mean age, 54 years) who had type 1 diabetes for at least 1 year were included in the study. All were on insulin therapy, had no detectable C-peptide in plasma, and were on 1.8 mg of liraglutide for 7 months. Mean body weight was 82.69 kg, mean HbA1c was 7.68%, and mean weekly glucose levels were 163 mg/dL.
The researchers randomly assigned patients in a 2:1 fashion to 10 mg of dapagliflozin or placebo daily for 12 weeks. Dapagliflozin was started at a dose of 5 mg daily for 1 week and increased to 10 mg daily thereafter. Twenty-six patients completed the study — 9 in the placebo group and 17 in the dapagliflozin group.
Among patients receiving dapagliflozin, HbA1c was reduced by 0.6% but remained unchanged in the placebo group (P<.01 vs placebo). A 15-mg/dL decrease in weekly glucose concentration was also noted among those receiving dapagliflozin, with no changes among those receiving placebo (P<.05 vs baseline; P=.07 vs placebo).
The researchers found no additional hypoglycemia (P=.52 vs placebo).
Results revealed a 0.72-unit decrease in basal insulin dose in the dapagliflozin group (P<.01 vs baseline) vs a 1.9-unit increase in the placebo group (P<.05), although total insulin dose remained the same in both groups.
Patients taking dapagliflozin experienced a 1.9-kg decrease in body weight (P<.05 vs placebo), compared with no change among those taking placebo.
The researchers noted a 6% increase in total cholesterol and an 8% increase in LDL cholesterol in the dapagliflozin group (P<.01 for both vs placebo). In the placebo group, however, total cholesterol decreased by 11% and LDL cholesterol decreased by 17% in the placebo group (P<.05 for both vs baseline).
Two patients of the drop-out patients in the dapagliflozin group developed diabetic ketoacidosis within 24 hours of increase the dose to 10 mg daily.
"Care has to be exercised in terms of the reduction in the insulin dose and increasing dapagliflozin dose to prevent the occurrence of diabetic ketoacidosis," the researchers wrote.
"Addition of dapagliflozin to insulin and liraglutide in patients with type 1 diabetes results in significant improvement in glycemia."
Reference
Kuhadiya N, Mehta A, Ghanim H, et al. Abstract 213. Dapagliflozin as Additional Treatment to Liraglutide and Insulin in Patients With Type 1 Diabetes: A Randomized Clinical Trial. Presented at: AACE 25th Annual Scientific & Clinical Congress; May 25-29, 2016; Orlando, FL.