August 03, 2016
Is Longer Survival Responsible for the Increasing Incidence of Diabetes?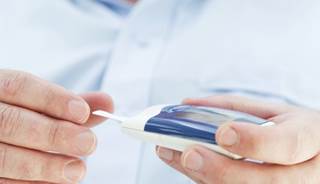 Patients with type 2 diabetes may be living longer and contributing to the increased incidence of diabetes.
A decline in mortality among patients with type 2 diabetes coupled with a stabilization in incidence of the disease may explain its increase in prevalence in Scotland, according to data published in Diabetologia.
Study researchers noted, however, that their findings differed based on other factors, such as sex, age, and socioeconomic status.
Similar to other countries, Scotland has seen an increase in prevalence of all types of diabetes, climbing from 3.2% in 2004 to 5.1% in 2013.1
"In populations with stable distributions of demographic characteristics, time trends in prevalence of diabetes are influenced by the balance between changes in incidence and mortality," the researchers wrote. "An understanding of recent trends in type 2 diabetes incidence and mortality is necessary to assess health inequalities, to evaluate existing approaches, and to plan new approaches for both the prevention and treatment of diabetes."
To learn more, the researchers evaluated trends from 2004 to 2013 in Scotland using data from the Scottish Care Information – Diabetes database and National Records Scotland. Specifically, they included information on diabetes diagnosis, population estimates, and numbers of deaths per year according to age, sex, and deciles of the Scottish Index of Multiple Deprivation. Participants' age ranged from 39 to 90 years.
Incident cases of type 2 diabetes totaled 180 290 in Scotland during the study period.1 Generally, results suggested that incidence remained stable at 4.88 per 1000 in men (95% CI, 4.84-4.90) and 3.33 per 1000 in women (95% CI, 3.28-3.32).1
Over the study period, older women and men experienced a decline in incidence rates, whereas younger men experienced an increase and rates remained stable among younger women. Results showed, however, that the incidence rate decreased after 2009 for younger men.1
Incidence rates also remained higher for men than women in all age groups, according to the data.1
Although incidence rates declined in all socioeconomic groups, the researchers reported that it was slower for the more deprived groups and actually increased in the most deprived groups after 2010,1 results which may have led "to widening inequality in diabetes incidence in later years."
The stabilization of incidence rates of type 2 diabetes, the researchers wrote, may be due in part to a decrease in undiagnosed cases. Incidence of the disease spiked during the 1990s and 2000s after the World Health Organization modified diagnostic criteria and stepped up diagnostic activities. Stabilization in obesity among adults may also play a role, they explained.
In terms of mortality, results revealed an 11.5% drop in men and a 15.7% drop for women in standardized rates from 2004 to 2013.1 Again, the most deprived groups had higher mortality rates than the least deprived groups.1
Although the decline in mortality rates found in this study is consistent with previous research, the researchers noted that it may not be attributable to earlier diagnosis or improved diabetes care. For example, they cited the Scottish Diabetes Survey from 2014, which demonstrated that mortality rates were still 40% higher for women with type 2 diabetes and 80% higher for men with the disease, despite an increase in the number of people achieving good diabetes control.2
"Despite improved mortality rates, type 2 diabetes confers an excess risk of death compared with the nondiabetic population … There is still scope to address the increased mortality associated with diabetes," the researchers concluded.
"Major inequalities by age, sex and socioeconomic status in type 2 diabetes incidence and mortality highlight the need to implement effective approaches to the prevention and treatment of type 2 diabetes that also attempt to address existing inequalities," they added.
References
Read SH, Kerssens JJ, McAllister DA, et al; for the Scottish Diabetes Research Network Epidemiology Group. Trends in type 2 diabetes incidence and mortality in Scotland between 2004 and 2013. Diabetologia. 2016. doi:10.1007/s00125-016-4054-9.
Scottish Diabetes Survey Monitoring Group. Scottish Diabetes Survey 2014. NHS Scotland. http://www.diabetesinscotland.org.uk/Publications/SDS2014.pdf. Accessed August 2, 2016.