July 18, 2016
Quality Improvement Strategy Increases Achievement of Type 2 Diabetes Goals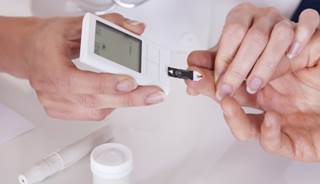 Quality improvement strategy improves achievement of diabetes care goals in resource-challenged clinics.
(HealthDay News) – A multicomponent quality improvement (QI) strategy can improve achievement of diabetes care goals in a population of type 2 diabetes patients with poor cardiometabolic profiles, according to a study published in the Annals of Internal Medicine.
Mohammed K. Ali, MBChB, from Emory University in Atlanta, and colleagues compared the effect of a multicomponent QI strategy vs usual care on the cardiometabolic profile in poorly controlled diabetes in clinics in India and Pakistan. A total of 1146 patients with type 2 diabetes and poor cardiometabolic profiles were randomized to intervention (575 patients) or usual care (571 patients).
The researchers found that the primary outcome of glycated hemoglobin (HbA1c) of less than 7.0% plus blood pressure (BP) of less than 130/80 mm Hg and/or low-density lipoprotein cholesterol (LDL-C) less than 100 mg/dL was achieved by more intervention participants (18.2% vs 8.1%; relative risk: 2.24) over a median of 28 months. Intervention participants also had larger reductions in HbA1c levels, systolic BP, diastolic BP, and LDL-C levels compared with usual care, and reported higher health-related quality of life and satisfaction with treatment.
"Multicomponent QI improves achievement of diabetes care goals, even in resource-challenged clinics," the authors write.
One author disclosed financial ties to Novo Nordisk.
Reference