October 29, 2014
HbA1c Predicts Incident Diabetes
the Endocrinology Advisor take:
HbA1c levels can predict incident diabetes, with researchers finding that diabetes defined by HbA1c responds differently to prevention options than diabetes defined by glucose levels, according to a study published in Diabetes Care.
Lead researcher William C. Knowler, MD, PhD, MPH, of the National Institute of Diabetes and Digestive and Kidney Diseases, and colleagues found that both metformin and lifestyle interventions were effective in preventing HbA1c-defined diabetes.
To see if HbA1c could be used to diagnose diabetes, the researchers evaluated baseline HbA1c and looked at the effectiveness of different treatments.
The researchers randomly assigned 3,234 adults without diabetes at high risk for the disease to placebo, metformin, or intensive lifestyle intervention. Each participant was monitored for the development of diabetes as diagnosed by fasting plasma glucose (FPG) and 2-hour postload glucose concentrations.
In the 2,765 participants who did not have diabetes at baseline, the researchers evaluated treatment effects.
In all treatment groups, baseline HbA1c predicted incident diabetes, defined as HbA1c ≥6.5%. Metformin reduced diabetes incidence by 44% and lifestyle intervention reduced it by 49%. Unlike glucose-defined diabetes, HbA1c-defined diabetes responded similarly to both of these prevention methods.
The study results indicate that HbA1c can be used as a predictor for diabetes. Additionally, HbA1c-defined diabetes responds equally well to metformin and lifestyle interventions, unlike glucose-defined diabetes, which responds better to lifestyle changes.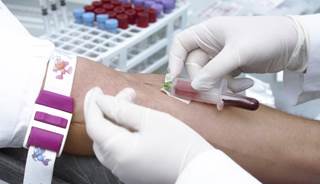 HbA1c Predicts Incident Diabetes
OBJECTIVE: Glycated hemoglobin (HbA1c), a standard measure of chronic glycemia for managing diabetes, has been proposed to diagnose diabetes and identify people at risk. The Diabetes Prevention Program (DPP) was a 3.2-year randomized clinical trial of preventing type 2 diabetes with a 10-year follow-up study, the DPP Outcomes Study (DPPOS). We evaluated baseline HbA1c as a predictor of diabetes and determined the effects of treatments on diabetes defined by an HbA1c ≥6.5% (48 mmol/mol).
CONCLUSIONS: HbA1c predicted incident diabetes. In contrast to the superiority of the lifestyle intervention on glucose-defined diabetes, metformin and lifestyle interventions had similar effects in preventing HbA1c-defined diabetes. The long-term implications for other health outcomes remain to be determined.
Sign Up for Free e-Newsletters
Check out what's trending
CME Focus