October 03, 2016
Acute Pancreatitis Risk Up With Gliptin Treatment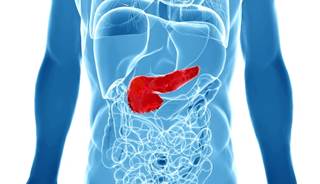 The risk for pancreatitis appeared to be 1.79 times higher with gliptin treatment vs placebo.
HealthDay News -- Gliptin treatment is associated with increased acute pancreatitis risk, according to research published in Diabetes Care.
Ivan Tkáč, MD, PhD, from Pasteur University Hospital in Kosice, Slovakia, and Itamar Raz, MD, from Hadassah Hebrew University Hospital in Jerusalem, combined data on the incidence of acute pancreatitis from 3 large randomized controlled trials designed to examine the cardiovascular safety and efficacy of add-on gliptin treatment for treatment of diabetes.
Data were included from SAVOR-TIMI 53 (saxagliptin; ClinicalTrials.gov identifier: NCT01107886), EXAMINE (alogliptin; ClinicalTrials.gov identifier: NCT00968708), and TECOS (sitagliptin; ClinicalTrials.gov identifier: NCT00790205) for 18,238 gliptin-treated patients and 18,157 placebo-treated patients.
The researchers found that gliptin-treated patients had significantly increased incidence of acute pancreatitis (odds ratio: 1.79; P =.013). There was a small difference in absolute risk (0.13%).
"Treatment with gliptins significantly increased the risk for acute pancreatitis in a combined analysis of 3 large controlled randomized trials," the researchers wrote.
Disclosures: Drs Tkáč and Raz report relationships with one or more of the following: Boehringer Ingelheim, AstraZeneca, Eli Lilly and Company, Novo Nordisk, Takeda, Sanofi, Servier, Johnson & Johnson, Sanofi, Worwag Pharma, Bristol-Myers Squibb, Medscape, Merck Sharpe & Dohme, Orgenesis, SmartZyme Innovation Ltd, LabStyle Innovations Corp, Insuline Medical Ltd, Gili Medical, Kamada, FuturRx Ltd, Novartis, Teva, and Glucome Ltd.
Reference
Tkáč I, Raz I. Combined analysis of three large interventional trials with gliptins indicates increased incidence of acute pancreatitis in patients with type 2 diabetes [published online September 22, 2016]. Diabetes Care. doi:10.2337/dc15-1707.