July 28, 2016
Adlyxin Earns FDA Approval for Type 2 Diabetes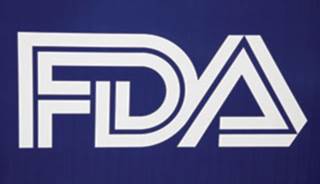 The FDA has approved lixisenatide (Adlyxin) for type 2 diabetes.
The Food and Drug Administration (FDA) has approved lixisenatide (Adlyxin™, Sanofi-Aventis US) — a once-daily injectable glucagon-like peptide-1 (GLP-1) receptor agonist — as an adjunct to diet and exercise to improve glycemic control in patients with type 2 diabetes, according to an agency press release.
The FDA based its approval on results from 10 clinical trials showing that lixisenatide improved HbA1c levels. In the trials, which involved 5400 patients with type 2 diabetes, the GLP-1 receptor agonist was studied as standalone therapy as well as in combination with other diabetes drugs, including metformin, sulfonylureas, pioglitazone, and basal insulin.
Furthermore, data from a cardiovascular (CV) outcomes trial showed that lixisenatide did not increase the risk for adverse CV events in 6000 patients with type 2 diabetes who were at risk for atherosclerotic CVD.
"The FDA continues to support the development of new drug therapies for diabetes management," Mary Thanh Hai Parks, MD, deputy director of the Office of Drug Evaluation II in the FDA's Center for Drug Evaluation and Research, said in the release. "Adlyxin will add to the available treatment options to control blood sugar levels for those with type 2 diabetes."
The FDA listed nausea, vomiting, headache, diarrhea, and dizziness as common side effects and also noted that hypoglycemia is common in patients treated with both lixisenatide and other diabetes medications such as sulfonylureas and/or basal insulin. Additionally, severe hypersensitivity reactions like anaphylaxis have been reported in clinical trials.
The drug is not indicated for treatment of type 1 diabetes or in patients with diabetic ketoacidosis.
As part of its approval of lixisenatide, the agency is requiring the following postmarketing studies:
Clinical studies to evaluate dosing, efficacy, and safety in pediatric patients.
A study evaluating the immunogenicity of lixisenatide.
Reference
FDA approves Adlyxin to treat type 2 diabetes [press release]. Silver Spring, MD: FDA Office of Media Affairs; July 28, 2016. http://www.fda.gov/NewsEvents/Newsroom/PressAnnouncements/ucm513602.htm. Accessed July 28, 2016.