September 16, 2016
SUSTAIN-6: Cardiovascular Safety of Semaglutide in Type 2 Diabetes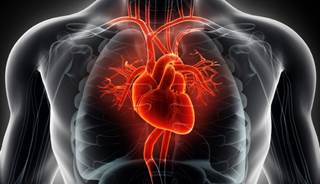 Researchers report on the cardiovascular safety of semaglutide.
In a cohort of patients with type 2 diabetes at high cardiovascular (CV) risk, semaglutide (Novo Nordisk), a glucagon-like peptide 1 (GLP-1) analog, was noninferior in safety when compared with placebo. In fact, the study drug significantly reduced the composite of CV death, nonfatal myocardial infarction (MI), or nonfatal stroke, as compared with placebo, although the trial was not powered to demonstrate superiority.
Steven P. Marso, MD, of the Research Medical Center, Kansas City, Missouri, and fellow investigators conducted SUSTAIN-6 (Trial to Evaluate Cardiovascular and Other Long-term Outcomes with Semaglutide in Subjects with Type 2 Diabetes; ClinicalTrials.gov Identifier: NCT01720446) to satisfy regulatory guidelines requiring the establishment of the CV safety of new type 2 diabetes therapies. They randomly assigned 3297 patients with type 2 diabetes who were receiving standard care to either once-weekly semaglutide (0.5 mg or 1 mg; n=1648) or placebo (n=1649) for 104 weeks.
First occurrence of CV death, nonfatal MI, or nonfatal stroke served as the primary composite outcome.
Baseline data indicated that 83% of patients had established CV disease (CVD), chronic kidney disease, or both.
Primary end point results demonstrated a lower rate of composite events in the semaglutide group compared with placebo (6.6% vs 8.9%; hazard ratio [HR], 0.74; P for noninferiority <.001; P for superiority=.02).
"This was driven by 108 events in the semaglutide group compared with 146 events in the placebo group," Dr Marso said during a presentation at the European Association for the Study of Diabetes (EASD) 2016 Annual Meeting. "We needed to accrue 122 events with the truth being the hazard of 1.0. In fact, we accrued twice as many events as predicted because there was a higher-risk cohort of 80% of patients with known [CVD], which, coupled with the 26% relative risk reduction, drove these findings."
According to Kaplan-Meyer estimates, 45 patients would need to be treated to prevent 1 event of the primary outcome during a 24-month period.
Also significantly lower in the semaglutide group was the rate of nonfatal stroke (1.6% vs 2.7%; HR, 0.61; P=.04), whereas the rate of nonfatal MI was nonsignificantly lower with the study drug (2.9% vs 3.9%; HR, 0.74; P=.12).