August 22, 2016
Implementing Diabetes Self-Management Education in Type 2 Diabetes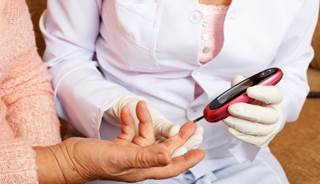 Diabetes self-management education is important for patients with type 2 diabetes.
A Joint Position Statement on Diabetes Self-Management Education (DSME) and Support in Type 2 Diabetes, developed by of the American Diabetes Association (ADA), the American Association of Diabetes Educators (AADE), and the Academy of Nutrition and Dietetics was released 15 months ago by these participating organizations. Each organization published the statement on the same day with publicity supporting its release. AADE is very interested in discussing activities in dissemination that occurred this past year and plans for activities in moving forward. Maggie Powers PhD, RD, and I addressed this in our presentation at the AADE 2016 Annual Meeting, using an implementation model to frame the work.
A review of the DSME algorithm was done with an explanation of the 4 critical times for referral to an educator. The times for referral for those with type 2 diabetes are: 1) at the time of diagnosis, 2) 1 year after diagnosis, 3) when complicating factors occur, and 4) when transitions in care occur. In addition to the time for referral, the presentation detailed the content of what should be discussed at the visits by both the provider and educator.
Although the statement is part of the Standards of Care for Diabetes management, there continues to be only a small percentage of those with type 2 diabetes who actually participate in DSME. During the past year, there has been a concerted effort to increase awareness of this position paper and its implications. The framework used is designed to create awareness, build knowledge, promote action and adoption, and pursue integration and sustain use. Nationally there have been webinars, live presentations, and print articles. Slide decks are being made available on all websites along with a downloadable algorithm for all to use. Most importantly, examples of what has been done and what needs to be done at a local level were discussed. It was suggested that every local coordinating body of AADE needs to have a presentation on the algorithm; letters need to be sent to providers regarding the availability of the position paper and algorithm; and local champions need to promote the effort.
We requested that the audience provide examples of how the algorithm is being used. One participant summed up the principles perfectly. She indicated that this was needed many years ago. She recently met a patient who had type 2 diabetes for over 30 years and was starting to experience complications. He was seeing an educator for the first time. Her patient asked her why he was not sent before, as he would have known what to do to prevent his complications.
Without doubt, education makes a difference and we need to ensure all persons with type 2 diabetes have it available to them.
Joan K. Bardsley, MBA, RN, CDE, FAADE, is Assistant Vice President of Special Projects at MedStar Health Research Institute, and 2014 President of the American Association of Diabetes Educators.
Reference
Bardsley J, Powers M. S25 - The Joint DSMES Position Statement One Year Later: Use of Implementation Science to Integrate Into Practice. Presented at: AADE 2016; August 12-15, 2016; San Diego, CA.