August 16, 2016
Increasing Knowledge About Genetic Testing for Type 2 Diabetes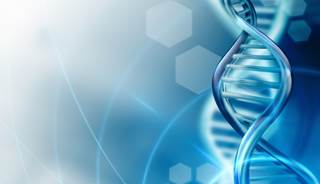 Diabetes educators may benefit from learning more about genetic testing for diabetes.
Certified diabetes educators (CDEs) can benefit from becoming more knowledgeable about and more comfortable with genetic testing for type 2 diabetes, according to a speaker at the American Association of Diabetes Educators (AADE) 2016 Annual Meeting.1
Genetic markers associated with the development of type 2 diabetes have been identified, noted Jacqueline Martz, DNP, RN, CDE, associate professor at Rhodes State College, Lima, Ohio, but recommendations for genetic testing for type 2 diabetes are not yet part of the American Diabetes Association (ADA) Standards of Medical Care. However, CDEs could be utilized to educate patients about this option, she said, although there appears to be a greater need for awareness of the current state of the science.
"I'm only asking that a recommendation for genetic testing for type 2 diabetes mellitus be added as an option for a CDE," Martz told Endocrinology Advisor.
She cited a Swedish study, which has demonstrated that common variants in 11 genes may be significantly associated with the risk of future type 2 diabetes.2 The researchers genotyped 16 single-nucleotide polymorphisms (SNPs) and examined clinical factors in 16 061 Swedish and 2770 Finnish adults. In this study, 2201 (11.7%) developed type 2 diabetes during a median follow-up period of 23.5 years. Martz noted that the study showed that more participants who were diagnosed with diabetes (32%) than those without the diagnosis (22.1%) had a high genetic risk.2
As part of a doctoral study, registered CDEs were asked about their knowledge regarding genetic testing for type 2 diabetes, said Martz. They were also asked about their attitudes toward genetic testing for type 2 diabetes. A mailing list of 6675 registered nurses who were also currently CDEs was obtained from the National Certification Board of Diabetes Educators, and the first 2000 registered nurse CDEs were then mailed an informed consent form.
The survey found that registered nurses who were currently CDEs reported knowing very little about genetic testing for type 2 diabetes. "There is little knowledge regarding genetic testing for type 2 diabetes mellitus," said Martz, who also noted that "The attitudes are positive."
Martz highlighted the possibility that genetic testing, as it continues to become refined, will change a patient's future. She said there is a possibility of early detection using DNA testing. However, many CDEs may not be aware of this potential.
"I hope that genetic testing could become an option for recommendations for prevention of type 2 diabetes mellitus for those at risk and for the CDE with the focus on behavior modification for the type 2 diabetes themselves or for their children," explained Martz.
References
Martz J. F27 A - Knowledge and Attitudes of Certified Diabetes Educators Regarding Genetic Testing for Type 2 Diabetes Mellitus. Presented at: AADE 2016; August 12-15, 2016; San Diego, CA.