July 28, 2016
Insulin Injection May Affect Insulin Absorption and Action in Lipohypertrophy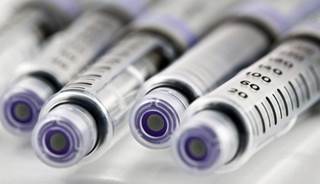 Insulin action may be blunted and more variable after insulin injection into lipohypertrophic tissue.
(HealthDay News) — Insulin lispro injection into lipohypertrophic tissue (LHT) results in considerable impairment and increased variability in insulin absorption and action, according to a study published in Diabetes Care.
Susanne Famulla, PhD, from Profil in Neuss, Germany, and colleagues conducted a crossover study involving 13 patients with type 1 diabetes who received subcutaneous abdominal injections of insulin lispro into LHT and normal adipose tissue (NAT). A euglycemic clamp was performed with 2 injections each into LHT and NAT on one day; on another day, 1 injection per region was given before a standardized mixed meal.
The researchers found that LHT reduced insulin absorption and effect compared with NAT, but increased intrasubject variability. Postprandial blood glucose concentrations were increased by 26% or more with LHT, and maximum concentrations occurred later. With LHT injections, hypoglycemia occurred numerically less frequently (2 vs 6 patients), while profound hyperglycemia only occurred with LHT injections (2 patients). There was no difference for Tmax-INS in either study.
"Insulin absorption and action are blunted and considerably more variable with LHT injection, leading to profound deterioration in postprandial glucose control," the authors write.
Disclosures: Several authors disclosed financial ties to the biopharmaceutical industry.
Reference