June 24, 2016
Gluten-Free Diet May Mitigate Negative Effect of Celiac Disease on Cholesterol in Type 1 Diabetes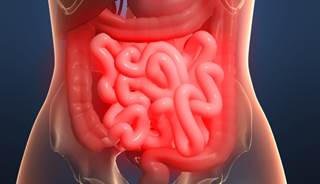 A gluten-free diet may help normalize cholesterol levels in type 1 diabetes patients with celiac disease.
(HealthDay News) — For children with type 1 diabetes, the negative influence of celiac disease on HDL cholesterol can be improved by adherence to a gluten-free diet, according to a study published in Diabetes Care.
Silvana Salardi, MD, from the University of Bologna in Italy, and colleagues collected data from 13 centers for 201 children with both type 1 diabetes and concurrent biopsy-proven celiac disease, at the time point that a gluten-free diet was initiated and after 1 year of gluten-free diet. A control group of 224 matched patients with type 1 diabetes only were also enrolled.
The researchers found that before gluten-free diet initiation, children with celiac disease and type 1 diabetes had significantly lower HDL cholesterol values than controls, with the greatest decrease seen for children aged younger than 6 years. The mean values of HDL cholesterol increased significantly after gluten-free diet (60.9 ± 13.7 mg/dL vs 51.3 ± 13.6 mg/dL; P<.0001) and normalized. The increase was greater in children aged younger than 6 years than in older children (28% vs 13%). The most significant improvement of HDL cholesterol was seen for subjects with complete adherence to gluten-free diet, while a lower improvement was seen with partial adherence.
"Gluten-free diet is able to normalize HDL cholesterol levels, and the more marked beneficial effect of gluten withdrawal can be found in individuals who adhere to the gluten-free diet and in the youngest individuals," the researchers wrote.
Reference