October 29, 2014
Rituximab Not Effective in Graves' Orbitopathy
the Endocrinology Advisor take:
Rituximab does not successfully treat Graves' orbitopathy and can result in serious side effects, according to a clinical study published in The Journal of Clinical Endocrinology & Metabolism.
Lead researcher Marius N. Stan, MD, of the Mayo Clinic, and colleagues found that rituximab offered no benefit over a placebo and also carried non-negligible adverse effects.
The study consisted of 25 patients with active, moderate-to-severe Graves' orbitopathy, with 21 completing the study. Of the 25, 12 were randomly assigned to a placebo and 13 to rituximab. Patients given rituximab were given 1,000 mg infusions of the drug 2 weeks apart.
The researchers assessed clinical activity score (CAS) of the two groups and found no differences in the proportions of patients showing CAS improvement at 24 weeks (placebo, 25%; rituximab, 31%; P=.75) or in CAS decrease from baseline to 24 or 52 weeks (placebo, mean 1.5 points; rituximab, 1.2 at 24 weeks; P=.73].
In the placebo participants, there were four adverse events in three patients. In the rituximab participants, there were 11 adverse events in eight patients, with five of those considered moderate to severe.
Two participants in the rituximab group developed dysthyriod optic neuropathy (DON), and one developed a vasculitis with worsening ocular pain and diplopia.
The results indicate that rituximab is no more effective than a placebo in treating Graves' orbitopathy, and the drug carries the risk for significant side effects. The researchers note that their small sample size was a limitation in their study.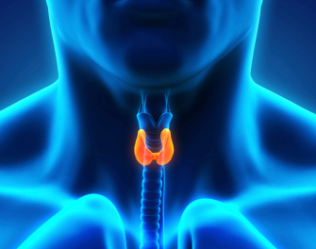 Rituximab Not Effective in Graves' Orbitopathy
Graves' orbitopathy is a potentially sight-threatening disease for which available medical therapy is not uniformly successful. Multiple case series suggest that rituximab may be effective therapy for GO patients.
Objective:
To determine the efficacy of rituximab in Graves' orbitopathy.
Patients:
Twenty five patients with active moderate to severe Graves' orbitopathy were enrolled, and 21 completed the study to the primary endpoint.
Sign Up for Free e-Newsletters
Check out what's trending
CME Focus