May 19, 2016
One-Third of Female Doctors Experienced Sexual Harassment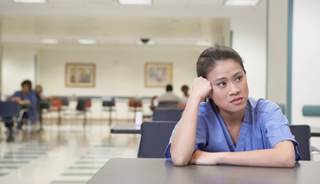 Many female doctors have experienced sexual harassment and gender bias in the workplace.
(HealthDay News) — Thirty percent of female physicians face sexual harassment on the job, while close to three-quarters perceive gender bias at work and two-thirds say they have actually experienced it, according to survey findings published in the Journal of the American Medical Association.
Reshma Jagsi, MD, deputy chair of radiation oncology at the University of Michigan Medical School in Ann Arbor, and colleagues surveyed 1066 men and women who earned a career development award from the National Institutes of Health from 2006 to 2009. At the time of the survey, all of the doctors were in the middle of their career and had an average age of 43.
The participants were asked about their experiences as a doctor, including any gender bias or sexual harassment they experienced during their career.
The researchers found that 70% of the women surveyed perceived gender bias, while 66% said they had experienced it. Meanwhile, only 22% of men perceived gender bias and just 10% reported experiencing it. The researchers also found that only 4% of the men said they had experienced sexual harassment during their career, compared with 30% of women.
"The perception among many of us is that this type of behavior is a thing of the past. So, it's sobering to see quite how many relatively young women in this sample reported experiences with harassment and discrimination," Dr Jagsi said in a university news release. "We need to recognize the degree to which sexual harassment and gender inequality continue to be an issue in academic medicine."
Reference