December 03, 2015
Physician Burnout Rates Increasing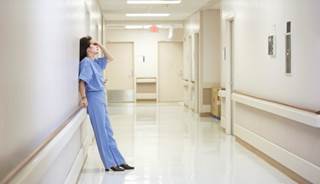 Burnout has increased by nearly 10% across several specialties.
(HealthDay News) — Burnout is a growing problem among American doctors, according to research published in Mayo Clinic Proceedings.
Analyzing the results of 2011 and 2014 surveys of 6880 doctors across the United States, researchers found that the number who met the criteria for burnout rose from 45% to 54% over that time.
Burnout rates rose in nearly all specialties, but the highest rates of burnout were among those in general internal medicine, family medicine, and emergency medicine. There was no increase in work hours or in rates of depression among doctors. Physicians' satisfaction with work-life balance fell between the 2 surveys.
"Burnout manifests as emotional exhaustion, loss of meaning in work, and feelings of ineffectiveness," study author Tait Shanafelt, MD, of the Mayo Clinic in Rochester, Minnesota, said in a clinic news release. "What we found is that more physicians in almost every specialty are feeling this way, and that's not good for them, their families, the medical profession, or patients."
Reference