December 29, 2015
Hospital Prices Higher in 'Monopoly Markets'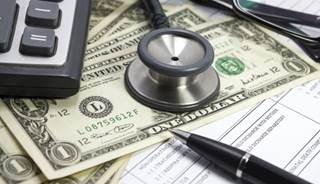 Hospital prices appear to be 15% higher in areas where there are less than 4 providers.
(HealthDay News) — Prices at hospitals in monopoly markets are 15% higher than those at hospitals in areas with at least 4 providers, according to research published recently at the Health Care Pricing Project website.
In conducting the study, researchers reviewed data on spending for nearly 30% of people in the United States with employer-sponsored health insurance coverage. The research included 92 billion health insurance claims from 88 million people insured by Aetna, Humana, and UnitedHealth.
In analyzing average inpatient hospital prices in 2011 across regions, the researchers found the most expensive region had prices 400% higher than the lowest priced region. The team also found that hospital prices in monopoly markets were 15.3% higher than those in markets with 4 or more hospitals, even after controlling for costs in each area.
When looking at a specific procedure — lower-limb magnetic resonance imaging done in 2011 — the researchers found the cost was 12 times higher in a New York City borough than it was in Baltimore.
"These price differences between hospitals can be thousands of dollars," study coauthor Martin Gaynor, PhD, a professor of economics and health policy at Carnegie Mellon University in Pittsburgh, said in a Yale University news release.
"For example, the price of an average inpatient stay where there's a monopoly hospital is almost $1900 higher than where there are 4 or more competitors. We know that these higher prices end up getting translated into higher premiums that employers pass on to workers."
Reference