October 13, 2015
Healthcare Spending Higher in the US, But Life Expectancy Lower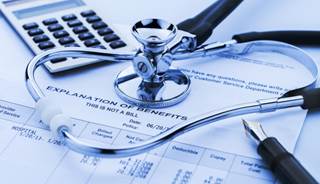 Healthcare Spending Higher in the US, But Life Expectancy Lower
(HealthDay News) — When compared with 12 other industrialized nations, Americans spend more on healthcare services, but they fare worst in terms of life expectancy, according to recent findings from The Commonwealth Fund.
Because most of the information in the report is based on 2013 data, the results do not take into account the implementation of many of the major provisions of the Affordable Care Act, and by some measures, the United States did fare relatively well.
For example, the nation's cancer death rate was near the bottom of a list that includes Australia, Canada, Denmark, France, Germany, Japan, the Netherlands, New Zealand, Norway, Sweden, Switzerland, and the United Kingdom. Since 1995, that rate has been falling faster in the United States than in other nations. On the other hand, when it comes to obesity rates and infant mortality, the United States did poorly compared with other nations.
The United States spends $9,086 per person per year on healthcare, according to the report. The second-highest healthcare spender, Switzerland, spent only $6,325 on each of its citizens annually. While American life expectancy maxed out at 78.8 years, the Swiss life expectancy is 82.9 years.
Although the United States was the only country on the list that doesn't have universal healthcare coverage, the U.S. government was nevertheless spending far more money on healthcare than other developed nations, the investigators found. For example, while the U.S. government spent almost $4,197 on healthcare per person (via Medicare and Medicaid) in 2013, the United Kingdom spent just $2,802 per person.
Reference
Squires D, Anderson C. Health Care from a Global Perspective: Spending, Use of Services, Prices, and Health in 13 Countries. The Commonwealth Fund website. http://www.commonwealthfund.org/publications/issue-briefs/2015/oct/us-health-care-from-a-global-perspective. October 2015. Accessed October 2015.