December 04, 2014
FDA Calls for New Drug Labeling to Clarify Risks for Pregnant Women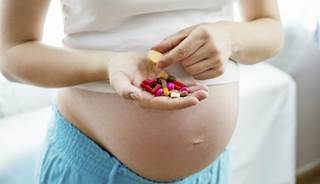 FDA Calls for New Drug Labeling to Clarify Risks for Pregnant Women
(HealthDay News) — A new labeling system should give women and their doctors clearer information on the risks and benefits of prescription medicines when taken during pregnancy and breastfeeding, the FDA said Wednesday.
The new regulations are aimed at labels on prescription drugs and biological products, and will take effect for newly approved drugs beginning on June 30 of next year. Older drugs will have their labels changed more gradually, the FDA said.
Currently, drugs are labeled by a series of lettered categories — A, B, C, D and X — that are used to classify the risk of using medicines during pregnancy and breastfeeding. Beginning next June, the lettered system will be replaced with three detailed subsections — "Pregnancy," "Lactation" and "Females and Males of Reproductive Potential."
The "Lactation" subsection on the new labels will provide more information on whether or not a medicine gets into breast milk and how that may or may not affect a breastfeeding infant.
The "Females and Males of Reproductive Potential" subsection will also offer information about pregnancy testing, birth control, and how a medicine affects fertility, the FDA said.
It could take drug makers several years to make all the required label changes on older medications, according to the FDA.
Read more about the FDA's decision.